A Macedonian film has entered the Cannes Short Films Competition for the first time. The film North Pole / Severen pol directed by Marija Apchevska and produced by Macedonian Kino Oko and Serbian Servia Film, will be presented on 16 July 2021 in the running for the 2021 Short Film Palme d'Or. North Pole tells the story of Margo, a 16 year-old girl who feels isolated among her peers but believes she will fit in better if she loses her virginity.
The Agency will present two features at the virtual film market, as well as the latest catalogue with all the new film projects from 2020 and 2021, and films in development.
Here is a sneak peek of what is Macedonian at the Marché du Film this year!  
OFFICIAL SHORT FILM COMPETITION:
16 July 2021
North Pole / Severen pol (North Macedonia, Serbia)
Directed by MarijaApchevska
Produced by Kino Oko (MK), Servia Film (RS)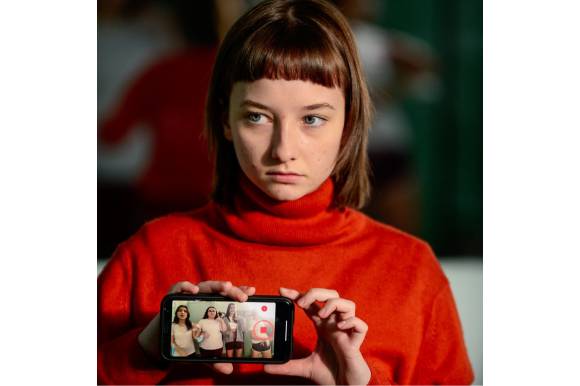 Contact:
www.kinooko.com.mk
This email address is being protected from spambots. You need JavaScript enabled to view it.
MARKET SCREENINGS:
9 July 2021 | 11:30 am | PALAIS F
Snow White Dies at the End / Snezana umira na krajot (North Macedonia)
Directed by KristijanRisteski
Produced by Vertigo Visual (MK), Focus Pocus (MK)
Contact:
VERTIGO VISUAL
This email address is being protected from spambots. You need JavaScript enabled to view it.
www.vertigo.com.mk
11 July 2021 | 11:30 am | PALAIS F
The Day of the Woman / Denot na zenata (North Macedonia)
Directed by Goce Cvetanovski
Produced by Makedonska Krepost
Contact:
This email address is being protected from spambots. You need JavaScript enabled to view it.
Who to contact:
Anita Stojcheska / Senior Associate for Film Industry / This email address is being protected from spambots. You need JavaScript enabled to view it.
Veronika Buchkovska / Contact person for International cooperation / This email address is being protected from spambots. You need JavaScript enabled to view it.