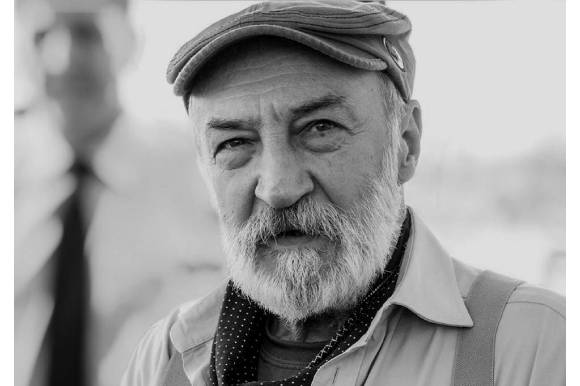 Born in 1947, Meto Jovanovski spent most of his career working in Macedonian film and theatre, especially in the Drama Theatre in Skopje, where he spent his entire working career. He appeared in over 60 film and television works.
His memorable roles were in the films Tattoo, directed by Stole Popov and produced by Vardar Film and the Macedonian Radio Television, Before the Rain / Pred dozdot, directed by Milcho Manchevski, produced by UK's Aim Productions in coproduction with France's Noe Productions and Macedonia's Vardar Film, The Third Half / Treto Poluvreme, directed by Darko Mitrevski, produced by Kino Oko in coproduction with I/O Post, FX3X, in addition to numerous roles in Macedonian films and TV shows.
For his theatre, film and television acting achievements, he received the highest state awards October 11, November 13 and St. Kliment Ohridski.