Front Page Midgets, the first Serbian film to be released in 2018, was supported by Film Center Serbia in a category focusing on potentially commmercial and genre-wise films.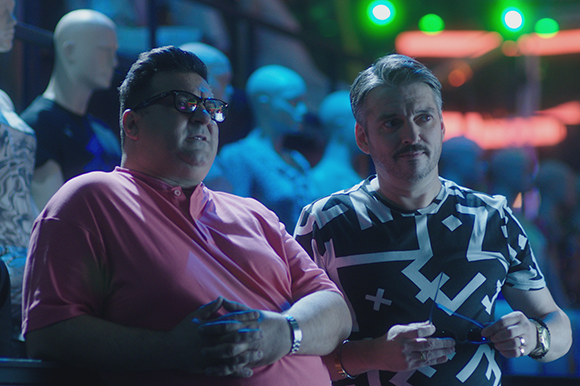 The film follows a middle-aged reality TV star caught up in a crime story. Gordan Kičić plays the lead and the cast includes: Jelena Đukić, Boris Milivojević, Milena Radulović, Marko Gvero and Aleksandar Radojičić.
The film is a Serbian/Croatian coproduction between Bombona Film Production, Livada Produkcija and Taramount Film. Cineplexx, the biggest multiplex cinema chain in Serbia, is also a coproducer.
Milorad Milinković is an experienced film and television director, who previously scored two major box office hits in Serbia - Frozen Stiff / Mrtav 'ladan (2003, produced by Viktorija Film) and Obituary for Escobar / Čitulja za Eskobara (2003, produced by PFI Studios).
Front Page Midgets' score in the opening weekend doesn't make it a hit. In 2017 Zona Zamfirova – Part Two / Zona Zamfirova – drugi deo, directed by Jug Radivojević and produced by Zonegrad Production together with RTV Pink, had 29,961 admissions in the opening weekend, while Diamond of the Boyana / Biser Bojane, directed by Milan Karadžić and produced by Vision Team, had 13,406 admissions.