In the week ending on 31 October 2018 South Wind debuted in the number one spot, released on 77 screens, with 142,012 admissions and earning 50,190,789 RSD / 424,592 EUR. In comparison, the number one film one week earlier, the American blockbuster Venom, had 13,252 admissions.
Miloš Avramović told Film New Europe, "To be honest, we expected our film to be popular with moviegoers, but we are rather surprised by these results. The results themselves are important for several reasons, the main one possibly being paving the way for younger colleagues who want to devote their time and energy to making genre-oriented films. I would be happiest if kids had more faith and the will to push such projects forward and if official expert committees supported them, as well as big companies and other people interested in investing their money and assets in films."
The budget of the film was 360,000 EUR. South Wind / Južni vetar was shot in October and November 2017 in Belgrade. The film was supported by Film Center Serbia. The film premiered on 23 October and went into full cinema distribution two days later. The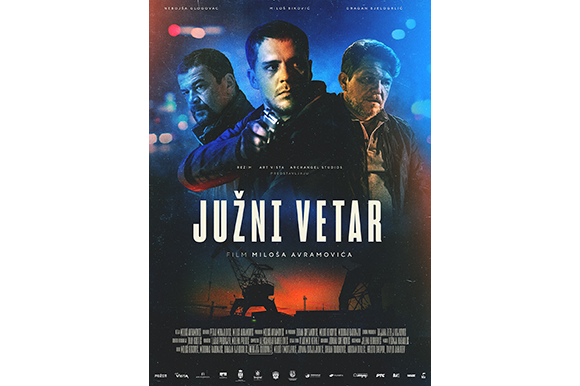 distributor is Art Vista. South Wind / Južni vetar will be released in Bosnia and Herzegovina, Montenegro, Macedonia, Austria, Switzerland, France, Luxembourg, Sweden, Canada and the USA.
Production Information: