Viktor, an ex-programmer, moves to his mountain house with his dog, seeking peace. An encrypted message only he can decipher brings chaos to his newfound happiness - a message associated with the murder of his ex-boss. Nikola Petrović also wrote the script and lensed the film.
The cast includes: Srđan Petrović, Draginja Mileusnić, Dragan Vujić Vujke, Mina Obradović, Srđan Žika Todorović, Miloš Timotijević, Nikola Šurbanivić, Jovan Jelisavčić and Andrej Šepetkovski.
The film was produced by Singularity Pictures and RED Production. The local distributor is FAME Solutions.
Dogs Die Alone / Psi umiru sami will enter regular cinema distribution in Serbia just a day after its FEST 2019 premiere, on 28 February 2019.
Production Information:
Producer: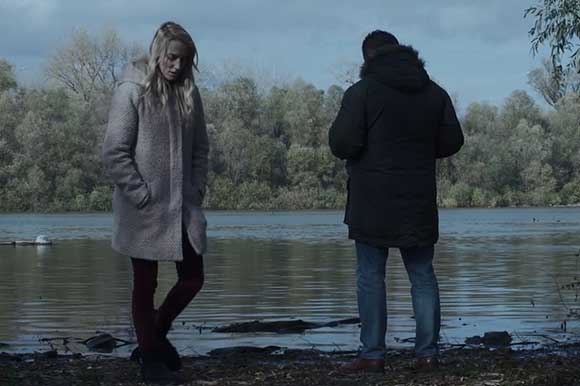 Singularity Pictures (Serbia)
This email address is being protected from spambots. You need JavaScript enabled to view it.
RED Production (Serbia)
Credits:
Director: Nikola Petrović
Scriptwriter: Nikola Petrović
DoP: Nikola Petrović
Cast: Srđan Petrović, Draginja Mileusnić, Dragan Vujić Vujke, Mina Obradović, Srđan Žika Todorović, Miloš Timotijević, Nikola Šurbanivić, Jovan Jelisavčić, Andrej Šepetkovski