Autumn is traditionally the season for Serbian domestic feature releases. At least three more wide release domestic films will open in the cinemas before the end of 2019.  
A mixture of a sports film and romantic comedy, The Team / Ekipa had 29,941 admissions on 45 screens over the first seven days of its cinema distribution, grossing 97,788 EUR / 11,488,844 RSD. During the same period, the US international blockbuster Joker had 35,336 admissions, earning 120,787 EUR / 14,192,439 RSD.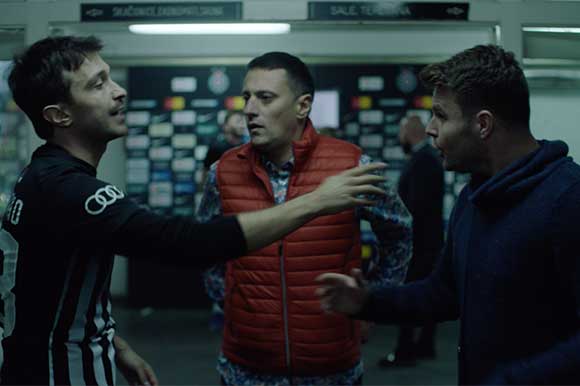 The Team / Ekipa marks the feature debut for the director Marko Sopić. It was written and produced by Rade Ćosić, who also plays the key role in the film. Andrija Milošević, Lazar Đukić, Ivana Dudić, Miloš Timotijević, Dragan Jovanović, Ljubomir Bandović, Sergej Trifunović and Nikola Ristanovski also star in the film, edited by Dragan von Petrović. Senka Nikolić, Marko Jovičić and Dunja Stanković are the coproducers.
The story involves unscrupulous sports managers, slightly violent mobsters, an Italian girl, a football star of a major football club and his cousin, and a fan of a rival team. They all cross each other's paths during the course of a crucial match. That evening, a bag full of cash must be delivered to a well-known protector or they will all get into serious trouble.
The film was produced by Cinenašina and it was supported by Film Center Serbia in the category focusing on potentially commercial films. The local distributor is Megacom Film.