A 52-year old piano teacher loses his job in his "best years" due to the shortage of students in his school. Already very depressed, he barely survives a beating in a park, and on his way home he visits the florist's where his friend, an unemployed vocal coach, gives him a bouqet of flowers so he can have something to celebrate his marriage anniversary. He then confesses to his wife that a dog saved him from greater injuries, but he avoids mentioning that the dog actually saved him from a suicide attempt with a belt already around his neck.
Kovačević is directing from his own script. The director of photography is Goran Volarević and the cast includes Vojin Ćetković, Branka Katić, Hristina Popović, Gordan Kičić, Nenad Jezdić, Andrija Milošević, Srđan Todorović, Lena Kovačević, Mira Banjac, Mlian Gutović, Jelena Mihajlović, Nemanja Stamatović and Aleksandar Kecman. The producer is Miroslav Mogorović and the executive producer is Stefan Mladenović. The coproducers are Gilles Chanial, Vanja Sremac and Kristijan Burovski.
The film is now a coproduction between Serbia, Luxembourg, Croatia and North Macedonia, supported by Film Center Serbia and the Croation Audiovisual Centre.
The shooting is expected to wrap in the spring or summer of 2020 and the flm will have its premiere screenings in autumn next year. No budget details have been discolsed so far.
Production Information:
Producer:
Art & Popcorn (Serbia)
This email address is being protected from spambots. You need JavaScript enabled to view it.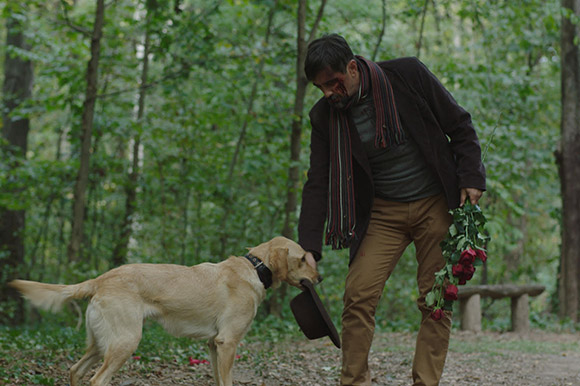 Coproducers:
Les Films Fauves (Luxembourg)
Terminal 3 (Croatia)
Black Cat Production (North Macedonia)
Supported by:
Film Center Serbia
Croation Audiovisual Centre
Credits:
Director: Dušan Kovačević
Scriptwriter: Dušan Kovačević
DoP: Goran Volarević
Cast: Vojin Ćetković, Branka Katić, Hristina Popović, Gordan Kičić, Nenad Jezdić, Andrija Milošević, Srđan Todorović,  Lena Kovačević, Mira Banjac, Mlian Gutović, Jelena Mihajlović, Nemanja Stamatović, Aleksandar Kecman