Central and Eastern Europe is one of the most important locations for global games developers and studios, and artists in the region are increasingly working for both film and games. FNE looks at how these two sectors of the entertainment industry are converging and why this trend is important for the future development of both.
Milovan Mladenović, Crater Studio's VFX Executive Producer and Partner

FNE: When was Crater Studio founded and what have been your main missions and strategic projects so far?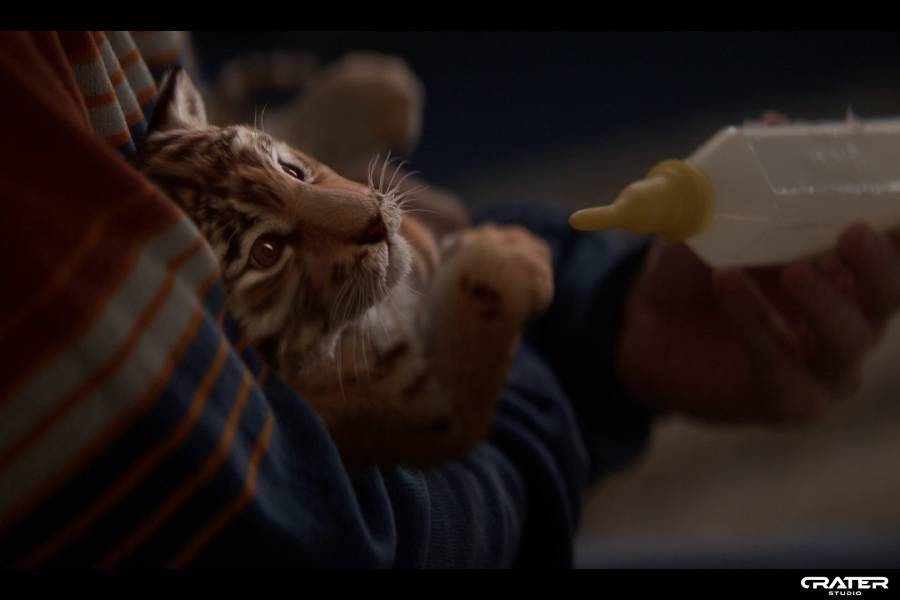 Milovan Mladenović: In 2005 a team of young visual effects enthusiasts, who were determined to pull off Hollywood-ready visual effects, gathered on a feature production now known as Tears for Sale. After years of hard and challenging work, in 2007 Crater Studio was established as a company, a full service visual effects studio dedicated to the art of digital visual effects for film, TV and other media.
Our mission is to bring imagination to life by creating stunning and innovative visual effects that captivate audiences and elevate storytelling. We are committed to pushing the boundaries of what's possible, collaborating with our clients to bring their visions to life, and delivering exceptional quality and service in every project we undertake. Our vision is to be the leading visual effects company in our industry, renowned for our creativity, innovation, and technical excellence.
We aspire to be the go-to partner for studios, production companies, and content creators who seek to bring their most ambitious and imaginative projects to life. We envision a future where our visual effects technology and talent enable us to create immersive, engaging, and awe-inspiring worlds that transport audiences to new heights of entertainment and inspiration. We believe that by pushing ourselves to innovate and challenge the status quo, we can help shape the future of storytelling and create a lasting impact on our industry and our audiences.
As a company, we are fortunate to have clients and projects coming from various parts of the globe. Recent Hollywood titles Crater Studio has been involved in include Moon Night (Disney/Marvel), Joe vs. Carole (NBC/Universal), Don't Breathe 2 (Lionsgate), The Invitation (Sony), Hellraiser, etc.
Some of the previously released titles are The Shallows (Columbia Pictures), Lemony Snicket's: A Series of Unfortunate Events (Netflix), The Other Guys (Columbia Pictures), and many more. Crater Studio has also coproduced two award winning short animated films with partners from Lightstream Animation Studios and Ignite Studios: The Pig on the Hill and Andy. Some of our work on feature films released in India and China are: Radhe Shyam, Lost in Russia, Sye Raa, Saaho, Airpocalypse, Thugs of Hindostan, Baahubali 2, etc.
FNE: What big projects is the company currently working on?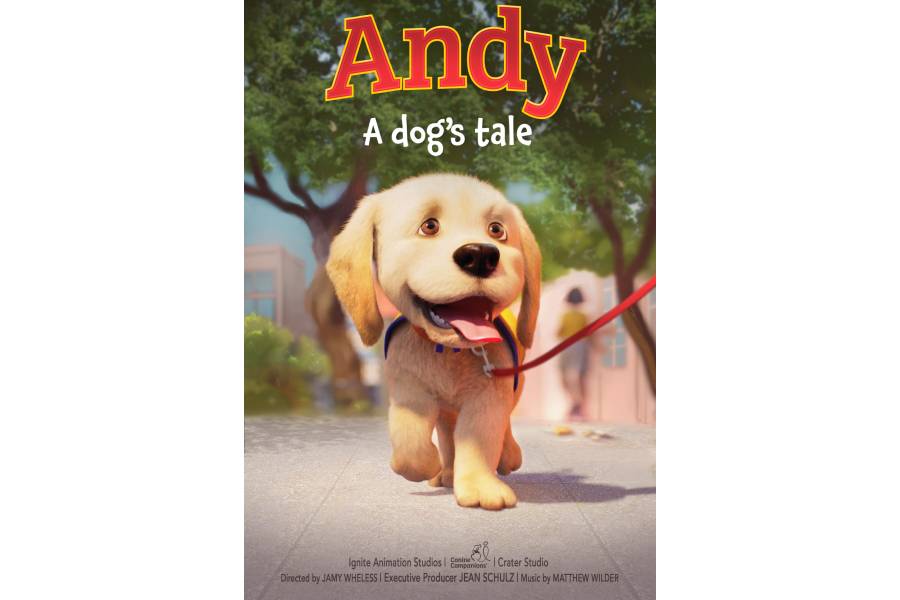 Milovan Mladenović: Our current work is in progress, therefore it is confidential and we can only share that there will be some horrifying monsters and epic battles coming out of Crater Studio soon. We can share our experience on Marvel's Moon Knight. It was late 2021 when we got the job to produce VFX for a Disney TV series set to premiere in late March of 2022. Saying yes to his highness, Moon Knight, was a no-brainer, but to actually pull it off was a result of hard work, team effort, and a genuine passion for our craft. 
Early on, our initial client, Cinesite, recognised our fortes, and what was initially a one-episode-long task turned out to be a double demand. In a short time, we managed to solve the challenge related to around 50 assets and the lighting composition (tangled up in a net of merely 200 sources of light) of the show's crucial setting, Chamber of the Gods, based on the data we received from Wētā FX.
The early success proved that our pipeline corresponds to those nurtured by the largest FX companies in the world. Out of the 80 shots we initially signed up for, around 50 of them made the cut. The work we did for Moon Knight was hard, no joke about it. The deadline was short, the quality control was high, and it was a challenge, but one we were ready to take on.
With this project, we have shown that we are ready to produce seamless work of the same caliber as some of the largest studios in the world. The biggest THANK YOU Crater owes is to our crew: the 40 hard-working, talented, and skillful, but above all, enduring men and women who worked on the project.
FNE: What is your motivation?
Milovan Mladenović: We are driven by a passion for creativity, innovation and storytelling. We believe that every project is an opportunity to push the boundaries of what's possible and bring our clients' visions to life in ways they never thought possible.
We are committed to staying at the forefront of our industry, investing in the latest technology and tools, and attracting the best and brightest talent to our team. We believe in fostering a culture of collaboration, respect and excellence, where everyone has the opportunity to contribute their unique skills and perspectives to our collective success.We are proud of the work we do, and we are always striving to raise the bar for ourselves and our clients.
Whether we're creating epic battle scenes, fantastical creatures, or jaw-dropping environments, we pour our hearts and souls into every frame, because we know that our work has the power to inspire, entertain and transport audiences to new worlds. At Crater Studio, we are more than a team, we are a family united by our love of art, technology and storytelling. And we can't wait to see where our passion and dedication will take us next.
FNE: What sets your company apart from other companies and what technical equipment do you offer to interested artists?
Milovan Mladenović: Our activity is closely related to the technology we use when creating content, so it is extremely important that we, as a studio, keep up with the development of technologies. From the foundation to the present day, we have managed to keep up with progress in hardware and software solutions and to apply all new technological achievements in our daily work. This helped us to constantly improve the quality of our work and expand the list of clients.
The positive experience of clients with us often leads us to the next project; this is how we build our reputation, get more and more challenging and demanding projects and expand our business network. In 2020, we became the only studio in Serbia with a security certificate from the Trusted Partner Network (TPN). That makes us more competitive in the world market. TPN was introduced as a security standard in 2018 and quickly became a requirement without which a VFX or any other content handling facility cannot be entered into major vendor lists.
We already had ISO 27000 and decided to raise the bar in order to demonstrate our dedication to high-end service quality and to continue working on titles coming from major studios. Crater Studio is the only TPN certified studio in Southeast Europe. We've already worked with Columbia and Warner Brothers, and constantly pitch for projects looking out for the right project to come our way.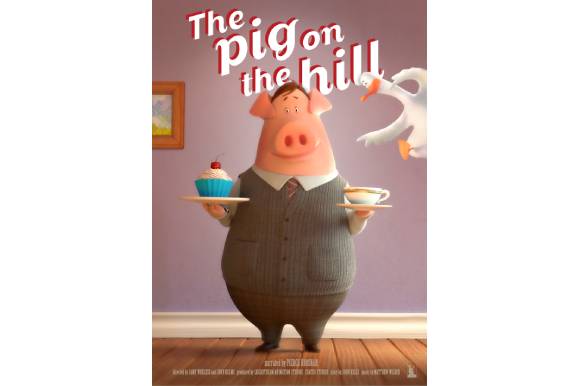 The first response from clients when we got TPN was great, and we expect to establish new ones as TPN is being adopted by more and more film production companies, MPAA members. We anticipate that TPN will enable us to attract more work on feature films and that, in return, will enable us to invest in our team development and to expand our capacities and services.
FNE: What can you tell us about the cash rebate programme, as you provide your clients with outstanding services while accessing a variety of incentives? How many of your projects have qualified for the cash rebate from the start of the programme?
Milovan Mladenović: We have very positive experiences with the incentive programme regulated by the Republic of Serbia, which offers our clients a return of qualified invested funds in the amount of 25%. We have been able to qualify 11 of our clients' projects in the course of seven years, from 2016 to 2023. Cash rebates are a powerful incentive for filmmakers to choose a particular location for their production, as they help to offset the cost of filming and the postproduction.
This is particularly true in the case of visual effects and postproduction for film, where the cost can often be significant. One of the biggest benefits of cash rebates for visual effects is that they can help to attract high-quality talent to a particular location. When filmmakers know that they will be receiving a cash rebate for their work, they are more likely to invest in the best possible talent and resources, which can result in a higher-quality end product.
Another benefit of cash rebates for visual effects is that they help to stimulate the local economy. Hiring local crew can create jobs and generate revenue for local businesses, which can have a positive impact on the overall economic health of the community. Cash rebates can also encourage filmmakers to use local resources and facilities, which can help to promote the development of the film industry in a particular region. For example, if a location has a strong visual effects or postproduction industry, cash rebates can help to encourage filmmakers to use local talent and resources, which can help to strengthen the industry as a whole.
In addition to these benefits, cash rebates also help to promote a particular location as a destination for film production. When filmmakers are successful in producing high-quality content in a particular location, it can help to attract future productions and establish the region as a hub for the film industry.
Overall, cash rebates can be a powerful tool for encouraging filmmakers to choose a particular location for their visual effects and postproduction work. They can help to attract high-quality talent, stimulate local economies, promote the development of the film industry and establish a location as a destination for future productions.
FNE: Where do you see space for further expansion of your company's field of work and interest?
Milovan Mladenović: Our team today consists of people with extensive experience in the film industry, and the younger generation of artists comes with a diverse background. For this reason, we are happy to accept a large number of diverse projects that are not only related to film and advertising, but also include new media content, AR/VR projects and even thematic content accompanying rides in theme parks.
As we explore new markets and new technologies, we maintain long-standing relationships we've built over the years, acquire new ones, and work on exciting animated and other diverse projects. Ultimately, the key to our development as a visual effects company is to stay agile and adaptable. We are keeping an eye on industry trends and emerging technologies, and are willing to pivot our strategy as needed to stay ahead of the curve.
Miljana Jovović, Co-Founder of CGA Belgrade
FNE: How do you see the development of the relationship between the film, VFX and gaming industries?
Miljana Jovović: Creatively and technically speaking, it is evident that the line between films and games is getting thinner every day. Thanks to the development of excellent creative tools such as Unreal Engine (originally a game engine that is taking precedence in film and other fields), digital artists are able to roam between various projects, filmmakers are empowered to pursue more ambitious challenges in storytelling, and many manual processes are being sped up.
The limits of the so-called traditional visual formats (such as film, video games or even standard TV broadcasts) are successfully surpassed, which comes in line with the diverse backgrounds and interests of individuals attending our VFX and game art classes.
FNE: Tell us something more about the conferences you organise in the Serbian capital!
Miljana Jovović: Together with our industry partners and the Serbia Film Commission, we organise CGA, an annual conference on computer graphics and arts. What started as a relatively small event in 2017 soon expanded into an international platform for insight and knowledge-sharing regarding all things CGI.
Here we gather artists, innovators and other inspiring professionals along with industry rookies and students ready to build their networking base and break down the latest trends and developments in VFX, video games, XR and digital arts. At CGA Belgrade, we have hosted professionals from Autodesk, Side FX, Epic Games, and other industry giants, but also many independent artists and up-and-coming studios.
Over the years, the structure of the conference has somewhat changed, thus giving us opportunities to launch original educational initiatives and experiment with digital production.
In 2022, part of our programme was held live in front of an audience in Belgrade, while the other part was filmed beforehand. We did this using the perks of virtual production and original set designs created within a summer-long educational programme. I am both humbled and proud to say that CGA Belgrade has evolved so much over time and became a crucial part of the creative ecosystem in Serbia.