Alexander Dubček was a charismatic statesman with a good-natured smile, who hoped for his people to finally breathe freely. But on 21 August 1968, when troops of the five armies of the Warsaw Pact invaded Czechoslovakia, the democratisation process was definitively buried. The story focuses on the escalating events on the eve and after the occupation, which put a definitive end to a promising period.
Adrian Jastraban plays the lead.
The film was originally intended for the television. "Cinema distribution was not planned and the script was created for the television format," director Laco Halama said.
But the film was eventually released  theatrically by Forum Film in 2018 and after its premiere at the 4th Slovak Film Week, on the occasion of the 50th anniversary of Prague Spring and Czechoslovakia's occupation, it has had 11,809 admissions and 59,461 gross.
The film is a Slovak/Czech coproduction between Filmpark production, RTVS and the Czech Television. It was supported by the Slovak Audiovisual Fund and the Ministry of Culture of the Slovak Republic.
Production Information: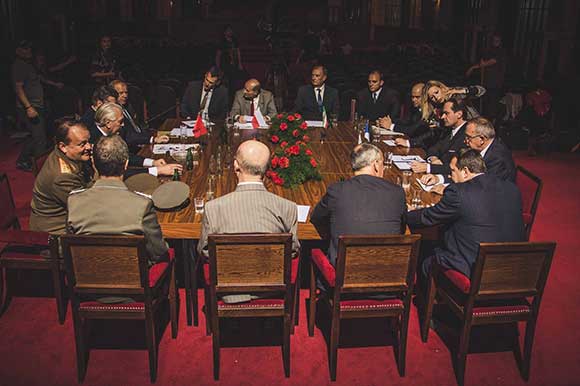 Producer:
Filmpark production (Slovakia)
This email address is being protected from spambots. You need JavaScript enabled to view it.
Coproducers:
RTVS (Slovakia)
Czech Television (Czech Republic)
Credits:
Director: Laco Halama
Scriptwriters: Viliam Klimáček, Ľuboš Jurík
DoP: Peter Kelíšek
Editor: Milan Kaliňák
Music: Ľubica Čekovská
Set design: Juraj Fábry
Costumes: Ľubica Jarjabková
Sound: Bohumil Martinák, Miloš Gluvňa
Cast: Adrian Jastraban, Táňa Radeva, Vladimír Hrabal, Jiří Zapletal, Radoslav Šopík, Volodymir Nečeperenko, Oleksander Loginov