The Band / Kapela tells the story of the birth and journey of the Gypsy Band Lomnické Čháve, whose members come from a Roma settlement in Eastern Slovakia. They want to succeed in the society, get out of the village ghetto and start living life with dignity. Kaboš follows their journey from Košice to Bratislava, all the way to a prestigious international music festival, where they will have the chance to put their musical abilities on full display.
"The idea behind the project was inspired by the audience of All My Children. I attended 27 screenings with the film. In one cinema, the viewers organised a crowd  for the band that performed in the film, to buy harmonica and bass. It occurred to me that it would be very interesting to follow the fate of the band with the instruments that the Roma musicians received as a gift," director Ladislav Kaboš said.
This creative documentary produced by Media film had its international premiere at the 34th IFF Warsaw,  then took part in the competition of the One World Festival 2019 and it is currently in the competition of the 32nd edition of the Finále Plzeň Film Festival, running from 11 to 16 April 2019.
The Band / Kapela was coproduced by RTVS, Kabos Film & Media, the Czech Television and it was supported by the Ministry of Culture of the Slovak Republic and the Slovak Audiovisual Fund.
Production Information: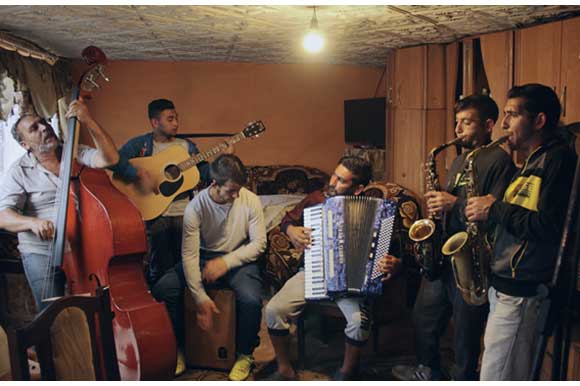 Producer:
Media film (Slovakia)
This email address is being protected from spambots. You need JavaScript enabled to view it.
Coproducers:
RTVS (Slovakia)
Kabos Film & Media
Czech Television (Czech Republic)
Credits:
Director: Ladislav Kaboš
Scriptwriters: Svatava Maria Kabošová, Ladislav Kaboš
DoP: Ivo Miko
Editor: Michael Kondrla
Music: Gypsy Band Lomnické Čháve
Sound: Martin Králik, Jaroslav Fryš
Cast: Stanislav Čonka, Milan Polhoš, Gustav Gábor, Nikolas Polhoš, Roman Polhoš, Roman Gábor, Ladislav Lacko