The director and writer follow their success from 2017, when their first film All or Nothing / Všetko alebo nič set an opening record in Slovak cinemas and became the most popular film of that year with 340,535 admissions.
The film follows the stories of three women, that represent three forms of love. Simona (Tatiana Dyková) rebuilds her life after her divorce and her son's decision to live with her father. Natália (Petra Hřebíčková) finds love in the form of a widower with a small daughter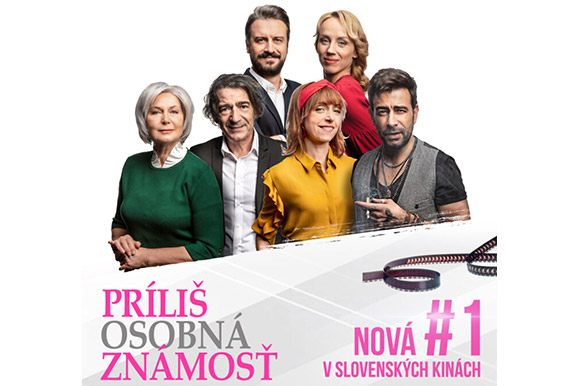 and a devoted grandma. Eva (Eliška Balzerová) also finds out in her retirement age that her life still includes a partner love, not just the love of her granddaughter.
The previous strong domestic success in Slovakia, a 100% Slovak production of INOUT Studio, The New Year´s Kiss / Šťastný Nový Rok directed by Jakub Kroner had 56,555 admissions and 337,680 EUR gross on its opening weekend (5-8 December 2019).
A Too Personal Acquaintance is produced by Czech Joy Department in coproduction with Slovak NUNEZ NFE and Trinity Pictures. The project was supported by the Czech Film Fund.
Continental film released the film in 81 Slovak cinemas.