Best Documentary Award went to Slovak/Czech Dezo Hoffmann – Photographer of the Beatles / Dežo Hoffmann – fotograf Beatles directed by Patrik Lančarič, while the Slovak/Belgian/Czech Journey to Yourland / Tvojazem by Peter Budinský was chosen by the Academy as the best animated film.
During the ceremony, the cinematographer Ladislav Kraus was honoured for his exceptional contribution to Slovak audiovisual culture. The same prize but in memoriam was announced for the Slovak director Stanislav Párnický, who passed away recently.
The awards are organised by the Slovak Film and Television Academy, co-organised by the Radio and Television of Slovakia and the Slovak Film Institute, and supported by the Slovak Audiovisual Fund.
The ceremony took place at the Slovak Radio Building in Bratislava on 15 April 2023 and it was broadcast live on RTVS.
The titles nominated for Sun in a Net awards, which will now be screened in Bratislava during the Slovak Film Week, are also available for Slovak audiences on the VOD platform dafilms.sk.  
FULL LIST OF NOMINATIONS:
Best Feature Film:
Victim / Obeť (Slovakia, Czech Republic, Germany)
Directed by Michal Blaško
Produced by nutprodukcia, nutprodukce
Coproduced by Electric Sheep, the Czech Television, RTVS
Supported by the Slovak Audiovisual Fund, the Czech Film Fund, Eurimages, the Hamburg Film Fund, the German Federal Film Fund, Creative Europe MEDIA Programme, the South Moravian Film Fund, the Stecký and Pilsen Regions
Best Documentary:
Dezo Hoffmann – Photographer of the Beatles / Dežo Hoffmann – fotograf Beatles (Slovakia, Czech Republic)
Directed by Patrik Lančarič
Produced by Trigon Production
Coproduced by the Radio and Television of Slovakia, the Slovak Film Institute
Supported by the Slovak Audiovisual Fund 
Best Animated Film:
Journey to Yourland / Tvojazem (Slovakia, Belgium, Czech Republic)
Directed by Peter Budinský
Produced by BFILM
Coproduced by Plutoon,  THE PACK, BFILM.cz , Radio and Television Slovakia
Supported by the Ministry of Culture of the Slovak Republic, the Slovak Audiovisual Fund, the MEDIA Programme, the Bratislava region, the Czech Film Fund, screen.brussels
Best Director: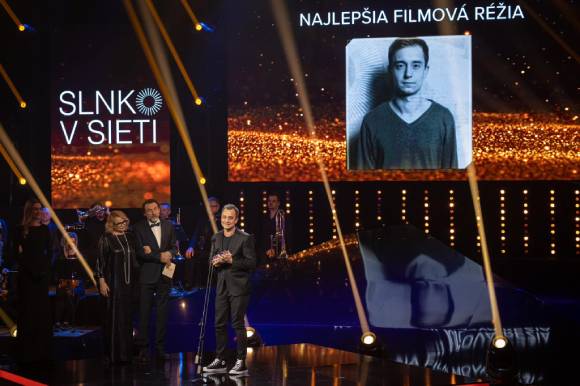 Michal Blaško for Victim / Obeť
Best Script:
Jana Skořepová, Ivo Trajkov for The Ballad of Piargy / Piargy (Slovakia, Czech Republic, North Macedonia)
Directed by Ivo Trajkov
Produced by ARINA
Coproduced by i/o post, Story Scope, TOMAJA, RTVS
Supported by the Slovak Audiovisual Fund, the Czech Film Fund, the North Macedonia Film Agency, the Ministry of Culture of the Slovak Republic, RTVS
Best Cinematography:
Peter Bencsík for The Ballad of Piargy / Piargy
Best Editing:
Michal Reich for The Ballad of Piargy / Piargy
Best Sound:
Juraj Baláž, Ivo Heger for The Ballad of Piargy / Piargy
Best Original Music:
Pjoni, Rob for The Nightsiren / Svetlonoc (Slovakia, Czech Republic)
Directed by Tereza Nvotová
Produced by BFILM, moloko film
Supported by the Slovak Audiovisual Fund, the Czech Film Fund, Eurimages
Best Production Design:
Tomáš Berka for The Ballad of Piargy / Piargy
Best Costume Design:
Anita Hroššová for The Ballad of Piargy / Piargy
Best Make-up Artist:
Anita Hroššová for The Ballad of Piargy / Piargy
Best Visual Effects:
Jaromír Pesr, Michal Plička for The Ballad of Piargy / Piargy
Best Leading Actress:
Judit Pecháček (Bárdos) for The Ballad of Piargy / Piargy
Best Supporting Actress:
Jana Kvantiková for The Ballad of Piargy / Piargy
Best Leading Actor:
Attila Mokos for The Ballad of Piargy / Piargy
Best Supporting Actor:
Attila Mokos for Goldilocks and the Glorious Losers / Čierne na bielom koni (Slovakia)
Directed by Rasťo Boroš
Produced by LIPSTICK
Coproduced by the Radio and Television of Slovakia
Supported by the Slovak Audiovisual Fund, Kult Minor, RTVS
Best TV Film / Miniseries / Series:
Jozef Mak
Directed by Peter Bebjak
Produced by RTVS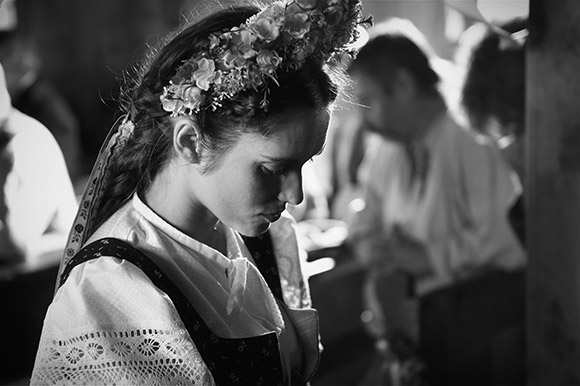 Coproduced by D.N.A.
Supported by the Slovak Audiovisual Fund
Exceptional Contribution to Slovak Audiovisual Culture Award:
Cinematographer Ladislav Kraus
Exceptional Contribution to Slovak Audiovisual Culture in Memoriam Award:
Director, screenwriter and professor Stanislav Párnický
Audience Prize:
Ballad of Piargy / Piargy