Digitalisation is almost completed and a new film law is pending. Slovenian producers continue to focus on participating in international productions as coproducers and minority coproducers, especially for films from the ex-Yugoslavia countries.
PRODUCTION
Film production is comparable to 2014 in terms of completed projects, but due to economic problems many projects have been delayed as in 2013.
The output of the completed full-length films has remained approximately the same: in 2015 nine full-length films were completed (seven feature films, two documentaries), in addition to six coproductions; all of them screened at the annual showcase of Slovenian film the Slovenian Film Festival in Portorož.
The feature films are: Siska Deluxe by Jan Cvitkovič, produced by Perfo Production; Girls Don't Cry by Matevž Luzar, produced by RTV Slovenija; Idyll by Tomaž Gorkič, produced by Blade production; Case: Osterberg by Matej Nahtigal, produced by Lignit Film; The Beat of Love by Boris Petković, produced by Gustav Film; Four Things I Wanted To Do With You by Miha Knific, produced by RTV Slovenija; Juliet and Alfa Romeo by Blaž Završnik, produced by Perfo Production.
The documentaries are: Home by Metod Pevec, produced by Vertigo; Partisan Priest by Bojan Labovič, produced by Studio Legen.
The most significant awards for Slovenian films in 2015 were the Golden Reel Award at Tiburon Film Festival and the Spirit Award at Brooklyn Film Festival for Inferno (Vinko Möderndorfer, Forum Ljubljana, 2014), the LUX audience award for Class Enemy (Rok Biček, Triglav Film, 2013) and the Audience Award at Cottbus Film Festival for Siska DeLuxe (Jan Cvitkovič, Perfo Production, 2015).
Notable feature film projects which started preproduction or production in 2015 are: Nika by Slobodan Maksimović, produced by Nora Production Gorup; Come Wih Me by Igor Štrrk, produced by AAC Production, Comedy Of Tears by Marko Sosič, produced by Arsmedia, Ivan by Janez Burger, produced by Staragara and Miner by Hanna A.W. Slak, produced by Nukleus Film Slovenia.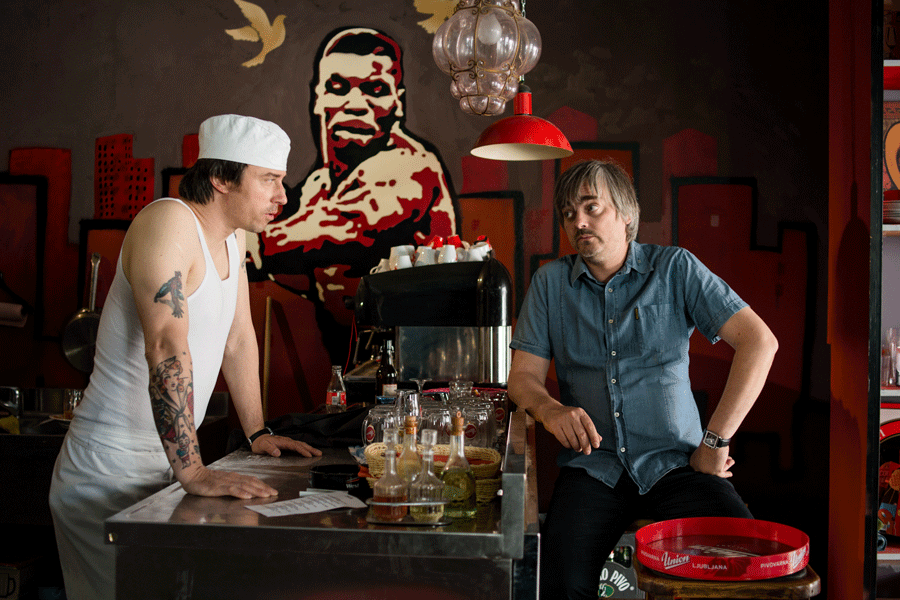 In beginning of 2016 in the projects slated to go into production are: Slovenia, Australia and Tomorrow The World by Marko Naberšnik, produced by Perfo Production; Ana by Igor Šmid, produced by Arkadena, Erased by Miha Mazzini, produced by Gustav Film, Yellow Boogie by Karpo Godina, produced by Nora Production Gorup and Stories from Chestnut Woods by Gregor Božič, produced by Nosorogi.
In the last 2 years the production of animated films increased significantly. Series of short animated films like Koyaa by Kolja Saksida, produced by ZVVIKS, Princ Kikido by Gregor Mastnak, produced by Ozor as well as new author films by Špela Čadež, Leon Vidmar and Dušan Kastelic are highly anticipated.
DISTRIBUTION
The number of titles from the US and from European/other countries are still equally balanced on the market, with the share of domestic titles slightly dropping.
The leading distribution companies in Slovenia in 2015 were still Blitz Film & Video Distribution and Karantanija Cinamas d.o.o.. The main change in the Slovenian distribution sector is the loss of official representatives for some major US distribution companies such as Walt Disney (previously distributed by Cenex d.o.o., now by Croatian 2i Film) and Sony Columbia (previously distributed by Slovenian Continental film d.o.o., now by Croatian Continental Film).
All of these primarily distribute commercial films from major Hollywood studios. Additionally, there are some smaller distribution companies that distribute independent, domestic and European films: Cinemania Group d.o.o., Cenex d.o.o., Demiurg, Fivia, and Cankarjev dom.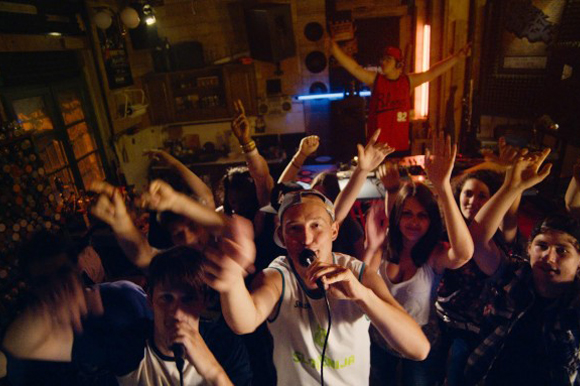 The digitalisation process across the country has been mainly completed in most of the cinemas still operating. According to official statistics 84 out of 106 cinemas have been successfully digitalised.
In 2014 a total of 431 films were distributed in Slovenia. Of these, 193 films (45%) were US productions with an admissions share of 75%, 192 titles (45%) were European productions (excluding Slovenia) and productions of other countries with an admissions share of 18%, and 31 titles (7%) were domestic productions and coproductions representing a 6% share of total admissions.
EXHIBITION AND BOX OFFICE
An increase of approximately ten percent in admissions is expected for 2015, with growing interest in US titles and diminished interest in domestic titles. Minions, Fifty Shades of Grey and Fast and Furious 7 are expected to exceed 100,000 admissions each. Minions is topping the charts and is expected to cross over 150,000 admissions. Spectre, Hotel Transylvania 2 and Jurassic World follow, each of them crossing 60,000 admissions.
Šiška De Luxe by Jan Cvitković produced by Perfo Production topped the domestic charts and is expected to have approximately 15,000 admissions in 2015. It is followed by Idyll with approximately 5,000 admissions.
Most of the Slovenian attendance is shared between two major cineplex chains. In 2014 Cineplexx covered 43.41% of total admissions, Kolosej kinematografi 36,76%, Kinodvor 5,90%, Cankarjev dom 1,73% and others 12,20%. The new player on the exhibition map is Kino Bežigrad, a one-screen cinema in the center of Ljubljana.
In 2014 the average ticket price was 4.95 EUR for a 2D and 6.33 EUR for a 3D screening. Total attendance was 1,929,161 and total box office was 9,543,871 EUR in 2014, according to FSF. Not a single title crossed 100,000 admissions in 2014.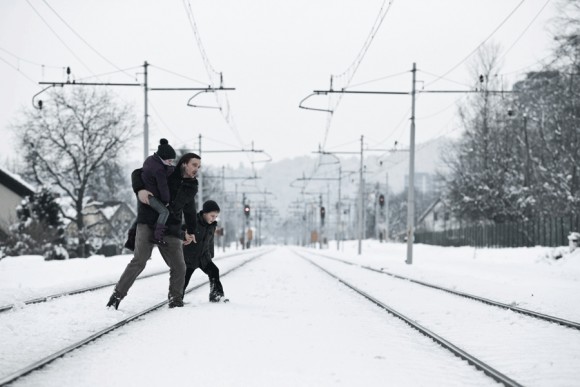 Two comedies topped the box office in 2014: the animated film Rio 2 with 344,328 EUR gross and 66,142 admissions, followed by Dumb and Dumber Two with 313,819 EUR gross and 63,877 admissions. The third in line is Wolf of Wall Street with 365,553 EUR gross and 62,744 admissions. Top Ten includes other three animated films (Maya the Bee Movie, How to Train Your Dragon 2 and Frozen), the final chapter of Hobbit: Battle of the Five Armies and two young-audience comedies (Neighbors and 22 Jump Street).
In 2014 the interest in new domestic titles was low. The top Slovenian movie was Changing Emma (Almedia) with 29,444 admissions and 117,572 gross, closely followed by Panic (RTV Slovenija) with 21,746 admissions. The other three top titles were Sailing to Paradise (Sever&Sever d.o.o.) with 4,782 admissions, The Woods are Still Green an Austrian/Slovenian coproduction, (Artdeluxe, Perfo) with 3,902 admissions and Inferno (Forum Ljubljana) with 3,096 admissions. However, two domestic top titles from 2014 were still highly ranked in the chart, Going Our Way 2 by Vertigo/Emotionfilm with additional 13,125 admissions (in total 128,270) and Class Enemy (Triglav Film) with 12,266 admissions (in total 57,809).
GRANTS AND NEW LEGISLATION
The main film institution in Slovenia is the Slovenian Film Centre (SFC), a public agency established in 2011 when it replaced the Slovenian Film Fund. Its goal is to encourage creativity by providing suitable conditions for audiovisual activities.
The Slovenian Film Centre supports national film production, postproduction, distribution and film festivals. It is the main source of film funding covering production, project development, script development and educational activities. Since its launch, SFC has been involved in the production of 80% of domestic films with average funding support of over 50% per project.
In 2014 and 2015 Slovenian Film Centre co-financed the production of ten feature films (with an amount of 1,352,000 EUR), six documentaries (281,000 EUR) and three animated films (45,000 EUR). For debut features 350,000 EUR (one title) was spent, 95,000 EUR for minority coproductions (two titles) and 596,000 EUR for audiovisual projects (15 projects).
The film industry in Slovenia is generally dependent on the Slovenian Film Centre. In theory, its funding sources should be varied and come from the state budget, the agency's own income, collaboration with international organizations, donations and sponsorships; but in practice the majority of its funding is in the form of a subsidy from the Ministry of Culture with the amount depending on the annual budget of the country, which makes the agency highly dependent on the current political and economic situation.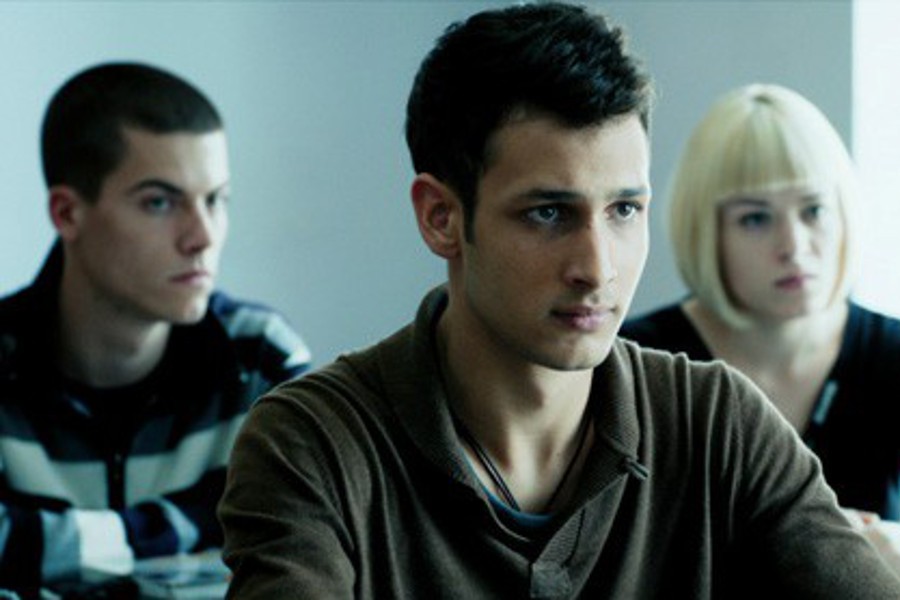 Four public tenders for film production were announced in 2015, and two of them were completed by the end of 2015. The other two - for short, medium and feature films production, and for debut features production, are expected to be concluded in the first third of 2016.
Six minority coproductions (four feature films, one short documentary and one long documentary) received 320,000 EUR.
In 2014 the SFC awarded grants totalling 3.3m EUR which is 5% less than in 2013. 2.17 m went for the funding of film production (production, debut features, coproductions); 596,000 EUR went for audiovisual projects; 102,000 EUR for student films and 126,620 EUR for script and project development. 56,000 EUR were allotted for festivals, 151,000 EUR for film education, 24,350 EUR for professional education and 78,000 EUR for digitalisation.
Other sources of funding originate from coproductions, services backed by the state provided by FS Viba film studio in form of technical assistance, international film funds and institutions and foreign taxes. The main business activity of Viba film is to maintain the fulfillment of the Slovenian national film programme. Technical completion covers production (sound and image recording and processing) of feature films and short films, documentaries and animated films of all genres.
In 2015 Viba film was involved in the production of 17 feature films, five short films and seven coproductions from the national film programme of the Slovenian Film Centre. It was also technically involved in the production of five student films and in a film workshop which was organized together with AGRFT, the Slovenian Academy for Theatre, Radio, Film and Television.
Scope of proposition of the law that was supposed to bring several major changes to film and television industry in 2015 has been narrowed. The main topic of the current proposition is the introduction of fiscal incentives for film and other AV production. The forthcoming fiscal incentive is set at 25% of eligible production costs incurred on the Slovenian territory. The current proposition is being processed in inter-ministerial coordination.
In the last few years according to the Law on Slovenian Film Centre public broadcaster RTV Slovenia is obliged to invest financial sources into cinematographic production of independent producers. Approximately 1.7 m EUR annually has been invested in each of last three years into production of shorts, animation, documentaries and feature films. The most anticipated film production in 2015 was The Beat Of Love by Boris Petković, produced by Gustav film with many titles in production.
TV
TV market is in a period of transition. Leading commercial TV Pro plus with its five channels (POP TV, KANAL A, KINO, BRIO and OTO) is losing its dominant position to Planet TV.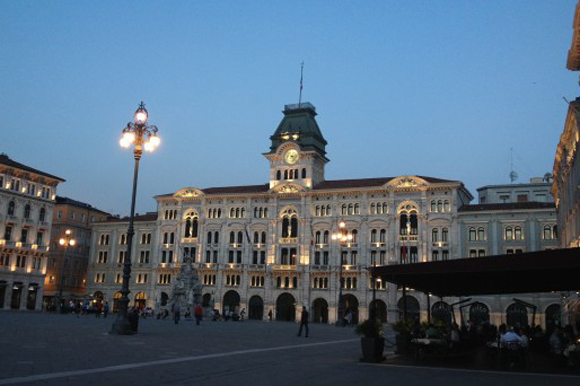 Planet TV is continues to strengthen its position on the market in competition with the leading commercial TV channel Pro plus, while the national television RTV Slovenija is losing a part of its share in the domestic market.
Other key players are RTV Slovenija national television with three channels and TV3 Medias, followed by the international Fox Group.
Prime Time is focused on news (Dnevnik, 24 ur, Planet Danes), reality shows (Farm, Your Voice Sounds Familiar, Masterchef, Gostilna išče šefa, Bar) and domestic fiction (Ena žlahnta štorija, Usodno vino).
CONTACTS:
Slovenian Film Centre
Miklošiceva 38
SI - 1000 Ljubljana
Phone: +386 (0)1 23 43 200
Fax: +386 (0)1 23 43 219
This email address is being protected from spambots. You need JavaScript enabled to view it.
www.film-center.si
Slovenia Film Commission
Miklošičeva 38
SI - 1000 Ljubljana
Phone: +386 (0)3 23 43 200
Fax: +386 (0)1 23 43 219
This email address is being protected from spambots. You need JavaScript enabled to view it.
www.film-center.si
Ministry of Culture of Republic of Slovenia
Maistrova ulica 10
SI - 1000 Ljubljana
Phone: +386 (0)1 369 59 00
Fax: +386 (0)1 369 59 01
This email address is being protected from spambots. You need JavaScript enabled to view it.
www.mk.gov.si
FS Viba
Stegne 5
SI - 1000 Ljubljana
Phone: + 386 (0)1 5132 402
Fax: + 386 (0)1 5132 550
This email address is being protected from spambots. You need JavaScript enabled to view it.
www.vibafilm.si
Report by Damijan Vinter
Sources: Slovenian Film Agency, Cenex d.o.o., Ministry of Culture