For more than 50 years, Slovenian poet Tomaž Šalamun remained fully committed to art, often paying a high price. His poetry, charisma and passionate support for fellow poets made him a globally revered persona, especially in the USA, while his personal life was riddled with struggles and refusals to compromise.
"This is not just a film for poetry lovers; it is a love letter to everyone in the world," says co-director Jeffrey Young.
The film was produced by Viva Videnović through Strup in coproduction with Pigeon Point and RTV Slovenija. The project was supported by the Slovenian Film Centre with 55,000 EUR. "The total budget is 134,000 EUR. Strup contributed with 54%, Pigeon Point with 26% and RTV Slovenija with 20%," producer Viva Videnović told FNE.
"With every film we learn something. This one was about passionately pushing it forward against all odds", Viva Videnović also said.
The film was shot in Slovenia, Croatia, Italy, Poland, Germany and the USA between 2012 and 2018. It will be released in Slovenian cinemas in 2020, although the distributor is yet unknown.
Nejc Saje (born in 1976), is an accomplished cinematographer and member of the Slovene Society of Cinematographers (ZFS). He works in photography, cinema, animation, video and theatre.
Jeffrey Young is a freelance writer and filmmaker based in Prague. He was co-editor and founder of the influential literary magazine Trafika in the 1990s. In 2014 he established Pigeon Point as an independent film and publishing venture.
Production Information:
Producer:
Strup (Slovenia)
This email address is being protected from spambots. You need JavaScript enabled to view it.
Coproducers:
Pigeon Point (Czech Republic)
RTV Slovenija (Slovenia)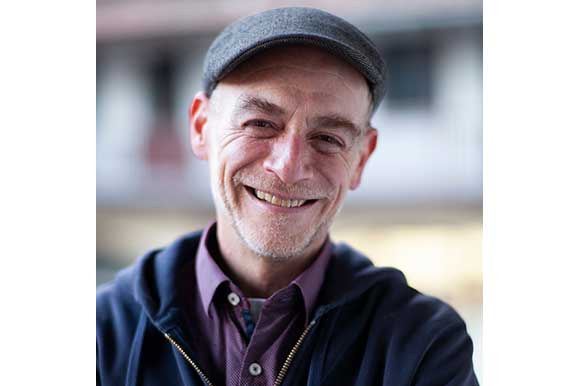 Credits:
Directors: Nejc Saje, Jeffrey Young
Screenwriter: Jeffrey Young
DoP: Nejc Saje
Editor: Peter Ban
Sound designer: Sašo Kalan
Music: Ousmane Ag Mossa, Sašo Kalan