My House in Front of the Forest tells the story of two middle-aged women. Time may pass, and their lives may take different paths, but souvenirs and feelings of warm summer evenings are forever.
My House in front of the Forest is inspired by Galaktion Tabidze's poem I still see it, your apartment at the edge of the forest, with the script written by Shavgulidze. The producer is Tekla Machavariani of Nushi Film in Tbilisi.
''I thought about the title for a long time. Then I remembered this poem, and I think it fits the atmosphere of the film perfectly. I believe that the difference between life and cinematography is that in films you can do what you want, as you want to as an author. You can make unconditional love convincing,'' Shavgulidze  told FNE.
The film received a production grant of 45,618 EUR / 136, 854 GEL from the Georgian National Film Center in 2017. It is also supported by Jaga Grip.. The total budget is 45,618 EUR / 136, 854 GEL.
''The film was made entirely with GNFC funding. Due to quite a small budget, it was difficult to involve coproducers in this project. Despite this, we are trying to cooperate with international sales agents, so that they can take the film and determine its future (festivals, distributions, etc.),'' Machavariani  told FNE.
Shooting took place in Tsavkisi, Georgia in 2017 and lasted only for 7 days. The film is currently in the final stage of post-production and the premiere is planned for 2019 (presumably at the Berlinale or Sundance).
Production Information:
Producer:
Nushi Film (Georgia)
e-mail: This email address is being protected from spambots. You need JavaScript enabled to view it.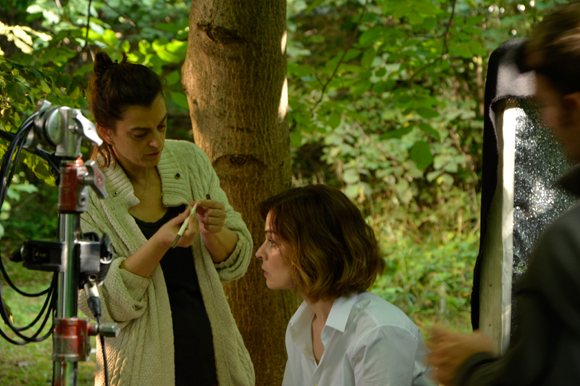 Coproducer:
Jaga Grip (Georgia)
https://www.facebook.com/jagagrip/
Credits:
Director: Tamar Shavgulidze
Scriptwriters:Tamar Shavgulidze
DoPs: Giorgi Shvelidze
Cast: Nino Kasradze, Ketevan Gegeshidze, Kato Kalatozishvili, Nina Mazodieri, Mariam Iremashvili