How to Become Georgian examines the stories behind the foreign musicians' choice to live in Georgia. In one generation, representatives of various countries, religions, radically different traditions and cultures come to meet each other in Tbilisi. The main line of the film are the stereotypes spread by migrants in Georgia: Georgians are welcomed by the representatives of the Western world, but they have an aggressive attitude toward arrivals from the East. To become familiar with the country, the main characters in the film travel to the provinces of Georgia and teach their crafts to the local population.
How to Become Georgian is directed by Natia Arabuli-Weger with the script by Nino Chutkerashvili. The producers are Nino Chutkerashvili and Giorgi Jejeia of EBC Film Studio  in Tbilisi.
The film received a production grant of 8,666 EUR / 26,000 GEL from the Georgian National Film Center in 2018. It is also supported by EBC Film Studio with 2,233 EUR / 6,700 GEL and the Migration Center with 2,000 EUR / 6,000 GEL. The total budget is 13,000 EUR / 39,000 GEL.
The pre-shoot took place in Tbilisi beginning on 10 October 2018, intensive shooting takes place in the Kvemo Kartli region (Sadakhlo, Asureti, Shaumiani, Marneuli). The premiere is tentatively planned for May 2019.
Production Information:
Producer: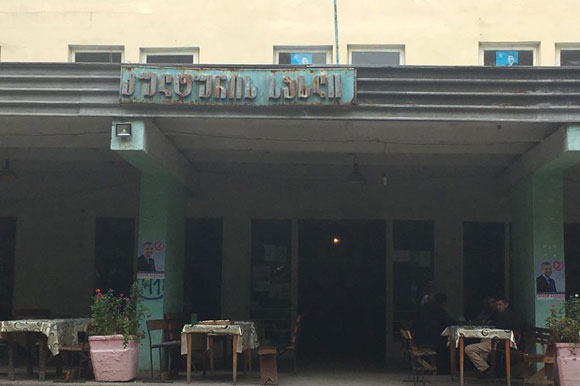 EBC Film Studio (Georgia)
This email address is being protected from spambots. You need JavaScript enabled to view it.
Coproducer:
Migration Center (Georgia)
This email address is being protected from spambots. You need JavaScript enabled to view it.
Credits:
Director: Nino Arabuli-Weger
Scriptwriters: Nino Chutkerashvili
DoPs:  Levan Lekiashvili, Kakha Jonjua
Sound Director: Tengiz Mandzulashvili