It's a story of David, who had to give up his profession of a director with the collapse of the Soviet Union and became a successful farmer. However, he still has a passion for art and is trying to return to the world of cinematography. 
The main locations of the film are an important component of the film's visual solution. The environment of a decaying film studio building, with dumps of old film equipment, an empty pool and the Film Actors Theater, are in constant contrast to David's pastoral village life, with wheat fields and a vineyard and the beauty of the Alazani Valley with the snow-covered ridge of the Caucasus Mountains on the horizon.
''We think the period of David's search for the possibilities of staging the play will take about a year and we will tell the story of our hero in the observatory mode. However, David will, sometimes, communicate with the camera. The world that I want to show you is familiar and dear to me. My father worked at Georgian Film and I was often with him because I was very happy with the amazing world of cinema and the people who made this miracle. The collapse of the USSR, and later the technological and technological revolution left a lot of professional cinematographers on the street. Despite the political and economic cataclysms, people try to maintain humanity. This is a movie about people who struggle for self-preservation and I think it will be understandable for any audience anywhere in the world,'' Gabashvili told FNE.
The film received a production grant of 15,000 EUR / 45,000 GEL from the Georgian National Film Center in 2018. It is produced by Akrobat Studio (Tbilisi), which was founded in 2008 by Vakhtang Kuntsev-Gabashvili and David Gujabidze. The total budget is 50,000 EUR / 150,000 GEL.
Shooting took place in Eastern Georgia, Tbilisi and Kutaisi in 2018 and has not been completed yet. The film is currently in the stage of postproduction and its premiere is planned for 2019, but the exact date is not known yet.
The team are planning to pitch the project with French coproducers in November. The project is also the winner of Eurasiadoc, which is organising this meeting.
Trailer: https://vimeo.com/267083246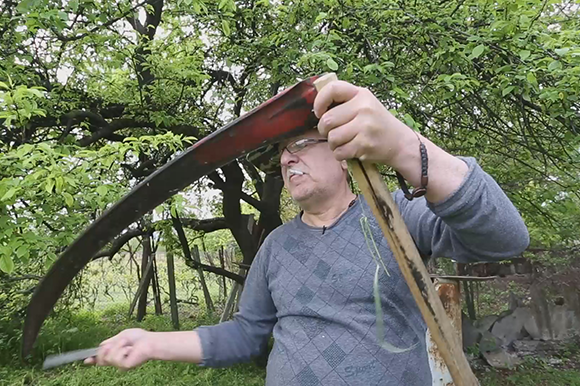 Production Information:
Producer:
Studio Akrobat (Georgia)
e-mail: This email address is being protected from spambots. You need JavaScript enabled to view it.
Credits:
Director: Vakhtang Kuntsev-Gabashvili
DoP: Vakhtang Kuntsev-Gabashvili
Sound: Vakhtang Kuntsev-Gabashvili