The comedy has had 24,746 admissions, grossing 77,214 EUR / 9,078,653 RSD on 37 prints during the first seven days of its cinema distribution. It compares favourably with The Team / Ekipa, which had 29,942 admissions and box office of 97,788 EUR / 11,488,844 RSD in the first week at the beginning of October. Only Frozen 2 was ahead of Kičić's Real Story / Realna priča in the charts, with 52,945 admissions.
Real Story takes us through the saga of an actor Veljko Radisavljevic, who has the impression that the entire universe has conspired against him. He is a walking disaster and thinks that all the discord is created by the people around him, which is why he often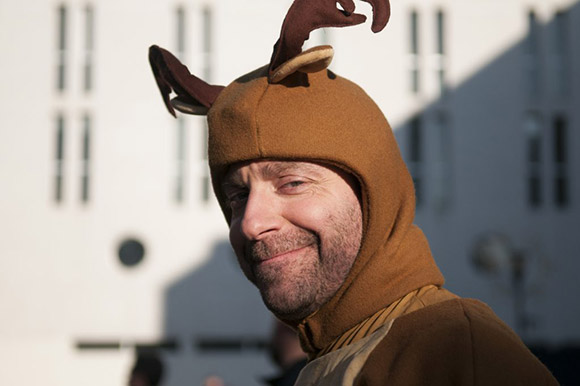 gets into comic conflicts with friends, family, colleagues and even random passengers. Waiting for the big role that he believes will solve all his troubles, Veljko begins to lose his sense of real problems.
Gordan Kičić also plays the main role. Vladimir Simić penned the script in collaboration with Gordan Kičić and Marko Manojlović, based on the screenplay originally written by Miroslav Momčilović. The other key roles are played by Nina Janković, Lana Lazović, Nebojša Cile Ilić, Branimir Brstina, Katarina Gojković, Vojin Ćetković, Dejan Lutkić, Gorica Popović, Svetozar Cvetković and Nenad Jezdić.
The film was produced by Gordan Kičić through Filmkombajn and coproduced by Podgorica-based Crossmedia Agency with Snežana van Houwelingen as the film's executive producer. The production was supported by both Film Center Serbia and Film Centre of Montenegro.