Anaesthesia tells the story of a man, who refuses the opportunity to exonerate himself from a potentially fatal wrongdoing and who instead undergoes a spiritual pilgrimage to the very core of his being, so that he may eventually forgive himself and accept things as they are.
Much of the story takes place in the village of Litmanova, a famous pilgrimage site, allowing the poignancy of the protagonist's circumstance and the pathos of the place to combine and contrast with the bitter irony of the village environment and the lives of its residents.
The main role is played by Milan Mikulčík and the cast includes Broňa Kováčiková, Jevgenij Libezňuk, Éva Bandor, Vlado Zboroň, Peter Čižmár, Linda Rybová and Ondřej Kokorský, among others.
The budget of 800,000 EUR is supported by the Slovak Audiovisual Fund and RTVS.
The shooting, which began in mid-May 2023, is scheduled until 13 June 2023 mainly in the small village of Závadka in the east part of Slovakia, and also at Spišská Nová Ves and in the surroundings of Bratislava.
"The postproduction is planned from August 2023 until June 2024, with the release set for the summer of 2024," producer Mátyás Prikler told FNE.
Production Information: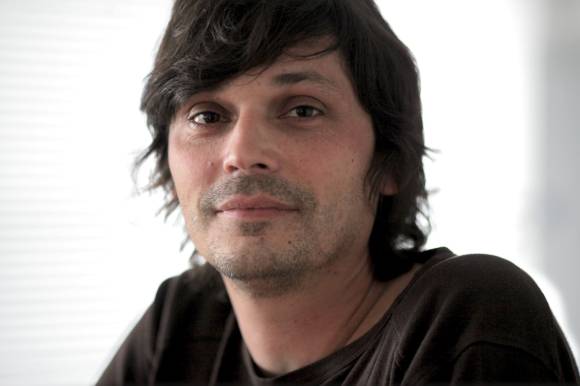 Producer:
MPhilms (Slovakia)
This email address is being protected from spambots. You need JavaScript enabled to view it.
Coproducer:
RTVS (Slovakia)
Credits:
Director: Jaro Vojtek
Scriptwriters: Marek Leščák, Jaro Vojtek
DoP: Tomáš Stanek
Editor: Martin Piga
Sound: Dušan Kozák
Music: Michal Nejtek
Costume and Production Designer: Erika Gadus
Cast: Milan Mikulčík, Broňa Kováčiková, Jevgenij Libezňuk, Éva Bandor, Vlado Zboroň, Peter Čižmár, Linda Rybová, Ondřej Kokorský, Szilvia Kiss, Tamás Gál, István Olasz, Jana Oľhová