The secluded village of Pirin, where people and animals depend on each other to survive, is bound to disappear together with its centuries-old traditions.
"My goal is to make a film where the viewer identifies with the animal characters and where the animal is presented as a subject revealing its individual soul to the camera. Our visual approach is an aesthetic that evokes the animals' perspective on their surroundings. What interests me is a story about a human community through the eyes of the animals in it", director Eliza Petkova told FNE.
The film was financed by the Bulgarian National Film Center and Eurimages, and it will have a version for cinema release and a TV version for Arte/rbb, which are also supporting the production. The budget is 215,173 EUR (54.85% secured from Bulgaria and 45.15% from Germany) and it's already in place.
The film is shot by German DoP Constanze Schmitt. The shooting started on 29 March 2023 in the Bulgarian village of Pirin, where Petkova shot her previous works Zhaleika (2016) and Mayor, Shepard, Widow, Dragon (2021), which were both German productions. A total of 20 shooting days are scheduled.
"I've been following Eliza's work since her debut feature Zhaleika and I think she is a director with a distinguished approach to the subjects she is exploring in her films. In the case of Silent Observers I was attracted to the poetic representation of a life that is bound to end, of a place that will soon be desolated due to the lack of job opportunities for young people and the aging population. It's a great adventure to show the life of this disappearing village only through the point of view of the animals living there. The film tells the real stories of the animals and their owners, and I'm sure that the work with animals, which is very specific and unpredictable, will bring additional value to the theme explored in the project", producer Veselka Kiryakova from Red Carpet told FNE.
The postproduction is scheduled for May 2023 - February 2024, with Eliza Petkova holding the editor's credit.
The international premiere and distribution of the film are due in 2024.
Petkova's debut feature Zhaleika was awarded with a Special Mention in the Generation 14plus section of the Berlinale in 2016.
Production Information: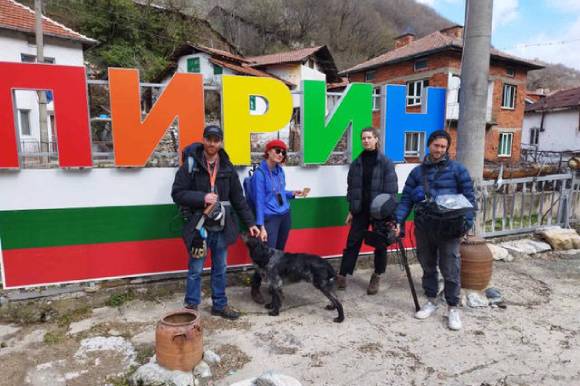 Producer:
Red Carpet (Bulgaria)
This email address is being protected from spambots. You need JavaScript enabled to view it.
Coproducer:
Wood Water Films (Germany)
Credits:
Director: Eliza Petkova
Scriptwriter: Eliza Petkova
DoP:Constanze Schmitt
Editor: Eliza Petkova