Inspired by real life stories, the script written by Boyko Boyanov and Stanislav Todorov-Rogy focuses on a dozen schoolmates who graduated in 1990 in Bulgaria and gather many years later at a small hotel in the mountains to celebrate their high school anniversary. What is supposed to be a festive event turns into a painful experience as old secrets and trauma still haunt them.
The main cast includes Julian Vergov, Paraskeva Jukelova, Lyubomir Neikov, Robert Yanakiev, Stefka Yanorova and Ludmila Miteva.
"Apart from the particular socio-political situation in Bulgaria, there are also many universal layers in the story. If people who were very close in their adolescence meet again, it is likely that many secrets will come out. But the distance of time sheds a new light on things which they once considered very important, making them see everything in a new perspective", director Boyko Boyanov told FNE.
The film is supported by the Bulgarian National Film Center with a grant for low budget films of roughly 250,000 EUR. The unity of time, place and action, which is the creative concept, also helps to keep the production costs low. The project was developed at MFI Script 2 Film Workshop 2019 in Greece and was pitched at the Sofia Meetings 2020.
"The film is a story of an entire generation and naturally it deals with the socio-political changes that took place in Bulgaria in the past 30 years. Boyko Boyanov and Stanislav Todorov-Rogy, who are also part of this generation, managed to create believable characters and I believe the film will have no trouble reaching a wide audience in Bulgaria and cross over to international viewers", producer Mila Voinikova told FNE.
Тhe film is shooting over 18 days till 23 June 2023 in а hotel in Simeonovo, which is a district of Sofia, located at the foot of the Vitosha Mountain. The postproduction period begins in July and will be completed in February 2024.
The date of the premiere is set for the spring of 2024.
Production Information: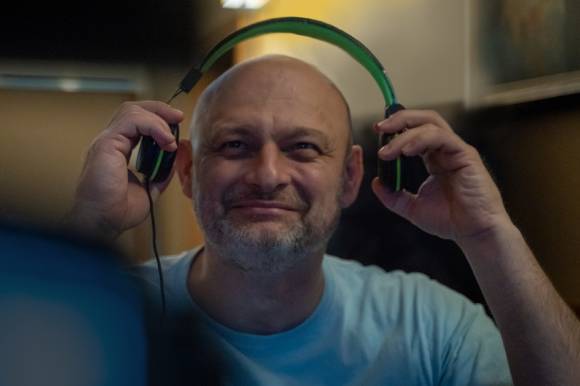 Producer:
Мiramar Film (Bulgaria)
This email address is being protected from spambots. You need JavaScript enabled to view it.
Credits:
Director: Boyko Boyanov
Scriptwriter:  Boyko Boyanov, Stanislav Todorov-Rogi
DoP: Martin Balkanski
Editor: Ivan Vladimirov
Production designer: Anna Boyanova
Sound: Martin Bochev, Rosen Mitov
Cast: Julian Vergov, Paraskeva Jukelova, Lyubomir Neikov, Robert Yanakiev, Stefka Yanorova, Ludmila Miteva, Bilyana Petrinska, Georgi Zlatarev, Katrin Jaehne, Nadya Konakchieva, Elena Atanassova, Stefan Denolyubov