Neither 56 years ago nor today is there a child in North Macedonia who has not read the book about the naughty Zoki, whose friend Lydia calls Poki. The protagonists are played by children chosen in May 2019, when more than 200 candidates applied for the role of Zoki Poki and his friends.
Macedonian director Aleksandar Popovski is co-directing along with Marija Apchevska, Darijan Pejovski and Radovan Petrovic. The script is adapted by Sasho Kokalanov and Biljana Crvenkovska. Robert Naskov is producing.
Popovski and Naskov opted for the filming of Zoki Poki not only because they consider this cult literary work relevant for many different generations, but also because of the lack of domestic children's TV programmes. They previously worked together on the Macedonian film Balkan is Not Dead / Balkanot ne e mrtov (2013).
The 10-episode series began filming on 4 August 2019 in Skopje and will wrap on 13 September 2019. The series received 309,000 EUR / 19 m MKD from the North Macedonia Film Agency.
The TV premiere is set  for the first half of 2020 on the Macedonian Radio Television .
Kino Oko previously produced the Macedonian series In Treatment / Na terapija, based on the original Israeli series Be Tipul, created by Hagai Levi.
Production Information: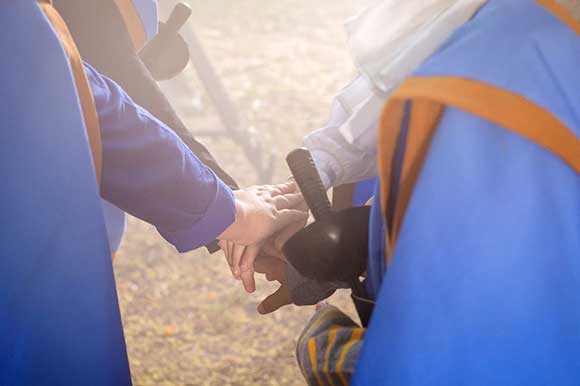 Producer:
Kino Oko (North Macedonia)
This email address is being protected from spambots. You need JavaScript enabled to view it.
Credits:
Directors: Aleksandar Popovski, Marija Apchevska, Darijan Pejovski, Radovan Petrovic
Scriptwriters: Sasho Kokalanov, Biljana Crvenkovska
DoP: Kristijan Vojdanovski