"Right now we are in the editing room with our German editor Thomas Ernst. The film should be finished in the spring of 2020. The date of the release depends on the festival to which the film will be accepted," producer Ivan Ostrochovský from Punkchart Film told FNE.
Censor tells the story of a young woman, Ljuba, who is sentenced to six years in jail for killing her unfaithful husband. After giving birth to her son Kolja, she serves her punishment in an Odessa prison. Ljuba does not want her child to end up in an orphanage, which is the common fate of children leaving the prison nursery after three years. In prison, she meets Irina, a 40-year old woman who works there as an operational security officer. Irina sees the situation as her new opportunity.
Most of the 45 shooting days took place on location at an Odessa prison.
The film is produced by Punkchart Film and coproduced by the Czech company endorfilm, Arthouse Traffic from the Ukraine and Kerekes´s own production company. The producers have already covered the whole budget of 800,000 EUR with the support of the Slovak Audiovisual Fund, the Czech Film Fund, the Ukrainian Film Fund, RTVS, Eurimages and Punkchart Film.
Censor will be distributed in Slovakia by Filmtopia.
Production information:
Producer:
Punkchart Film (Slovakia)
This email address is being protected from spambots. You need JavaScript enabled to view it.
Coproducers:
endorfilm (Czech Republic)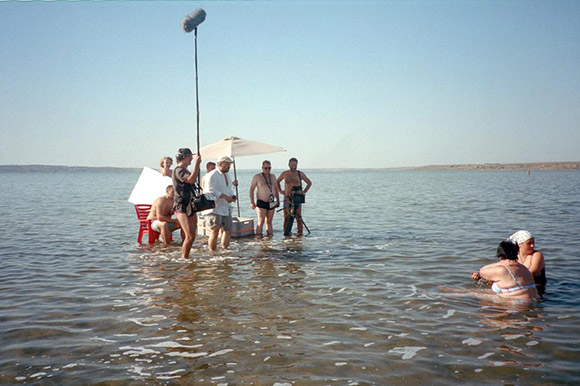 Peter Kerekes (Slovakia)
Arthouse Traffic (Ukraine)
Credits:
Director: Peter Kerekes
Screenplay: Ivan Ostrochovský, Peter Kerekes
DoP: Martin Kollar
Edit: Thomas Ernst
Costumes: Polina Savina, Katrína Hollá
Sound: Tobiáš Potočný, Michal Gábor
Cast: Irina Kiriazeva, Marina Klimova, Ljubov Vassilina