In 2016 the Slovenian Film Centre awarded grants totaling around 4 m EUR. A new cash rebate scheme for foreign productions was introduced in 2016 and the first international projects arrived, but a new film law is still pending.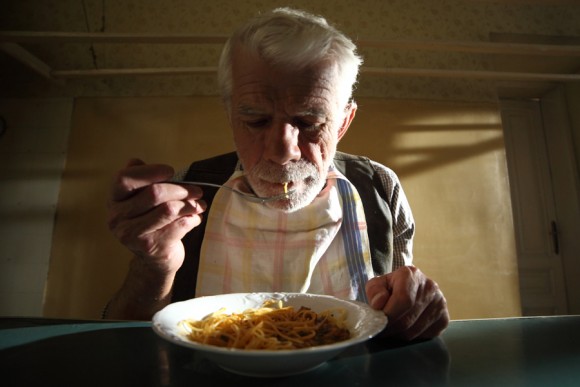 PRODUCTION
Slovenian producers are still keeping the same pace, producing around ten feature films and documentaries per year and continually focusing on participating in international productions as majority and minority coproducers, especially for films made together with ex-Yugoslavia countries.
In 2016 thirteen full-length films were completed (nine feature films and four documentaries) and also three minority coproductions. Most of them were screened at the annual showcase of Slovenian film, the Slovenian Film Festival in Portorož, and half of them were already shown in Slovenian cinemas until the end of the year. Most of the titles were supported by the Slovenian Film Centre (SFC).
The completed feature films are: Žiga Virc's long documentary Houston, We Have a Problem! / Houston, imamo problem!, Marko Sosič's Comedy of Tears / Komedija solz, Vlado Škafar's Mother / Mama, Slobodan Maksimović's Nika, Damjan Kozole's Nightlife / Nočno življenje, Igor Šterk's Come Along / Pojdi z mano, Klemen Dvornik's Buoyancy / Pod gladino, Igor Šmid's Ana / Anina provizija (Arkadena) and Luka Marčetić's independent comedy At Hostar / Pr' Hostar (Kerlc Film), that unexpectedly became the most viewed domestic title in 2016.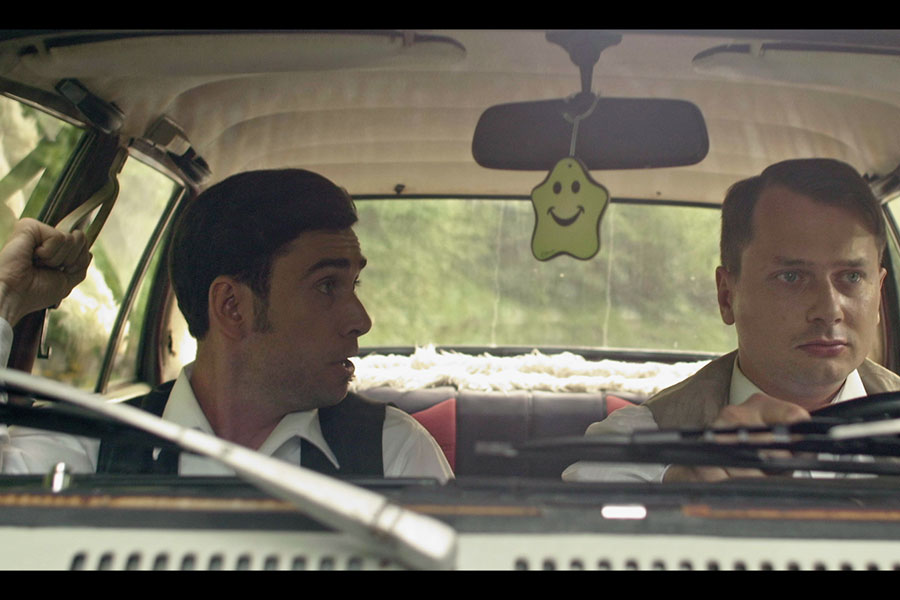 The completed documentaries in 2016 are: Home Sweet Home / Dom ljubi dom by Maja Prettner, The Young Lions: The Fullness of Time / Mladi levi: polnost časa by Dejan Batoćanin, My World Is Upside Down / Moj narobe svet by Petra Seliškar and Deckument / Deckument: Od rolke do skejta by by Matej Lavka, Andro Kajzer, Miha Brodarič, Nina Vrhovec, produced by Zavod Multipraktik.
The most significant awards for Slovenian films in 2016 were: best director at Karlovy Vary, four Vesna awards (best director, best actress, best supporting actor, best production design) at the Slovenian Film Festival and best director at Avantura Film Festival Zadar for Nightlife ; three Vesna awards (best film, best actor, best editing) at the Slovenian Film Festival for Houston, We Have a Problem!, and Vesna award for best supporting actress at the Slovenian Film Festival for Nika.
Notable feature films that started production or preproduction in 2016 are: Erased, directed by Miha Mazzini and produced by Gustav Film; Stories from Chestnut Woods, directed by Gregor Božič and produced by Nosorogi; Wake, directed by Matjaž Ivanišin and produced by Staragara; Posledice, directed by Darko Štante and produced by Temporama; Krvno maščevanje, directed by Marija Zidar and produced by Vertigo; Greva v partizane, directed by Metod Pevec and produced by Vertigo; Košarkar naj bo, directed by Boris Petkovič and produced by Gustav Film; Miner, directed by Hanna A.W. Slak and produced by Nukleus Film Slovenia.
The following projects started production in 2016 and are expected to be completed in 2017: Our Family, directed by Jan Cvitkovič and produced by Perfo Production; My Last Year as a Looser, directed by Urša Menart and produced by Vertigo; History of Love, directed by Sonja Prosenc and produced by MonoO; Slovenia, Australia and Tomorrow the World, directed by Marko Naberšnik and produced by Perfo Production; Man With the Shadow, directed by Ema Kugler and produced by Zavod ZANK, and the documentary Victoria, directed by Nina Blažin and produced by Sever&Sever.
The introduction of a 25% cash rebate scheme is expected to increase the interest of foreign productions in Slovenia but since it was introduced in Autumn of 2016, no project applied until the end of the year. In 2016 a few ex-Yugoslavian coproductions and Indian films were shot in Slovenia such as Our Family / Družinica, directed by Jan Cvitkovič and produced by Slovenia's Perfo in coproduction with Serbia's Pilon Media, and Slovenia, Australia and Tomorrow the World / Slovenija, Avstralija in jutri ves svet, directed by Marko Naberšnik and produced by Slovenia's Perfo in coproduction with Macedonia's KinoOko.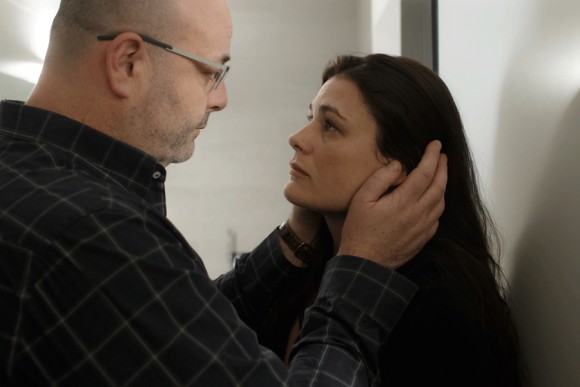 DISTRIBUTION
In 2016 approximately 180 films were distributed in Slovenian cinemas. Around 50% of these were US productions, 45% were European and from other countries, while domestic productions and coproductions represented approximately 5%.
In 2016 the leading distribution companies in Slovenia were again Blitz Film & Video Distribution and Karantanija Cinemas d.o.o. Both of them distribute mostly commercial films from major Hollywood studios such as Warner Bros, 20th Century Fox, Universal and Paramount. The official representatives for two other major US distribution companies are located in Croatia (for example, Walt Disney distribution in Slovenia is represented by 2i Film and Sony Columbia by Croatian Continental Film).
Additionally, some smaller distribution companies distribute independent, domestic and European films such as Cinemania Group d.o.o., Cenex d.o.o., Demiurg, Fivia and Cankarjev dom.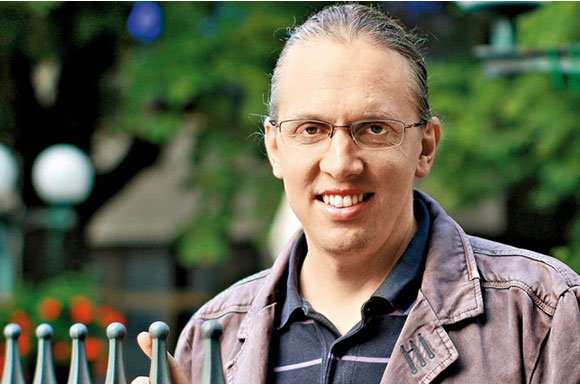 EXHIBITION AND BOX OFFICE
Most of the Slovenian attendance is generated by multiplexes in Ljubljana, Maribor, Celje, Kranj, Koper and Murska Sobota, owned by two major multiplex chains: Kolosej Kinematografi and Cineplexx, while other cinema theatres try to balance commercial and art house films. In 2016 the cineplex in Maribor, previously operated by Kolosej kinematografi, became independent.
According to official statistics, there are 48 operating cinemas with 106 screens, most of them successfully digitalised in 2015.
Slovenian cinema admissions are usually around 2m per year.
According to unofficial statistics, Slovenian admissions in 2016 were approximately 2.15 m (compared to 2.09 m in 2015) and total box office was approximately 10.8 m EUR (compared to 10.3 m EUR in 2015). The absolute winner is the independent Slovenian comedy At Hostar / Pr' Hostar by Luka Marčetić (produced by Kerlc Film in coproduction with Iridum Film) with approximately 180,000 admissions. The film also became the second most viewed domestic title after 1991, when Slovenia reclaimed its independence.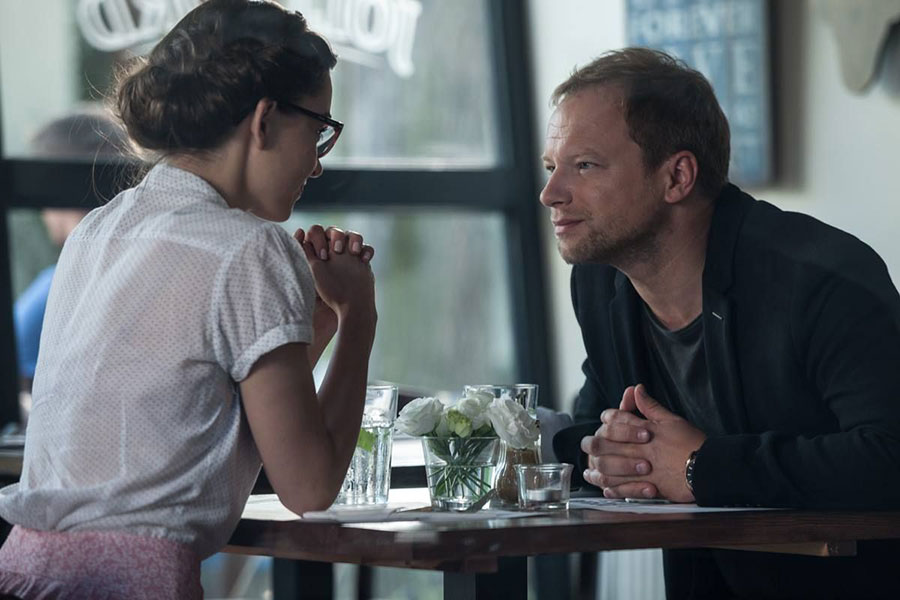 The domestic film with most admissions is still Going Our Way / Gremo mi po svoje (Miha Hočevar, Vertigo/Emotionfilm, 2010) with 205,439 admissions.
In 2016 Slovenian box office was up by approximately five percent thanks to the domestic hit At Hostar. This independent comedy, together with the rest of Slovenian films, generated around 10% of total admissions.
Only two of all 180 titles released in Slovenian cinemas in 2016 crossed the line of 100,000 admissions (there were three in 2015). They were: At Hostar (with 180,000 admissions) and The Secret Life of Pets (102,800 admissions).
The rest of the top ten includes: Ice Age: Collision Course (93,000 admissions), Planet Single / Planeta singli (60,000 admissions), Alvin and the Chipmunks: The Road Chip (60,000 admissions), Kung Fu Panda 3 (58,000 admissions), Bridget Jones' Baby (53,000 admissions), Dirty Grandpa (52,000 admissions), Trolls (49,000 admissions) and Sing (48,000 admissions).
Planet Single, a Polish/Slovenian coproduction produced by Gigant Films, holds a special place in the Slovenian box office. Usually, Polish or any other Eastern European films are not released in commercial cinemas, but this romantic comedy was directed by Slovenian Mitja Okorn, known for his hit Letters to Santa (TVN, 2011).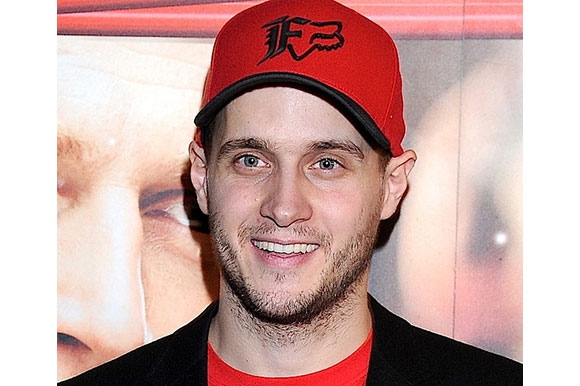 Six domestic titles were released in 2016: At Hostar (180,000 admissiosn), Houston, We Have a Problem! (18,000 admissions), Come Along (11,000 admissions), Nika (8,000 admissions), Nightlife (3,200 admissions) and Matej Nahtigal's Case Osterberg / Psi brezčasja (Lignit Film; with approximately 700 admissions).
Slovenian films released in 2016 had around 223,000 admissions altogether, representing 10 percent of the total attendance. In 2015 domestic films generated 48,369 admissions, representing a little more than 2% of total attendance.
GRANTS AND NEW LEGISLATION
The main film institution in Slovenia is the Slovenian Film Centre (SFC), a public agency established in 2011, when it replaced the Slovenian Film Fund. Its goal is to encourage creativity by providing suitable conditions for audiovisual activities.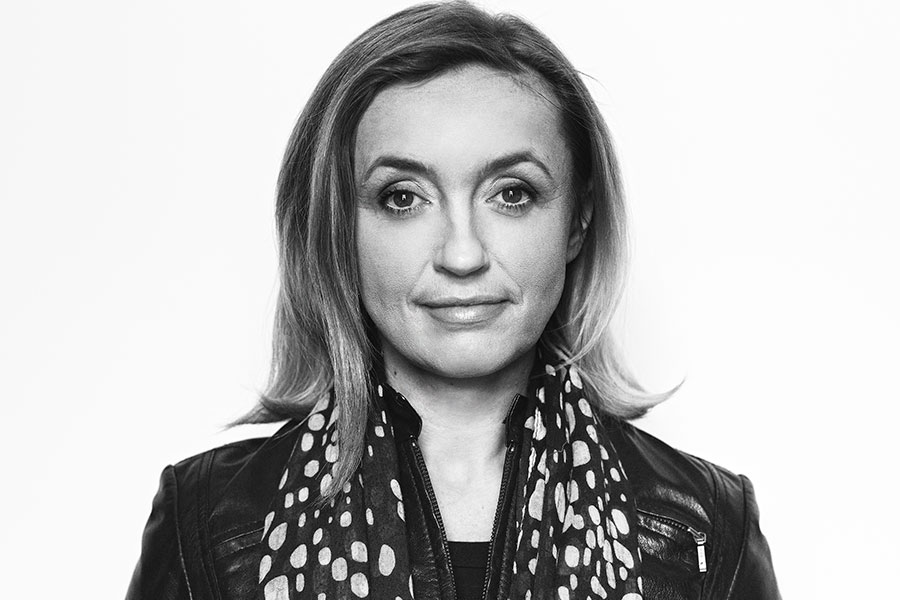 The SFC supports national film production, postproduction, distribution and film festivals. In theory, its funding sources should be varied and come from the state budget, the agency's own income, colaboration with international organisations, donations and sponsorships. In practice, the majority of its funding is in the form of a subsidy from the Ministry of Culture, with the amount depending on the annual budget of the country, which makes the agency highly dependent on the current political and economic situation.
Since its launch, SFC has been involved in the production of 80% of domestic films with an average funding support of over 50% per project.
After SFC director Jožko Rutar's re-appointment was rejected in June 2016, Nerina Kocjančič was appointed as acting director for five months. In December 2016 Nataša Bučar was appointed as the new SFC director.
A new film law is still pending, however in September 2016 the new 25% cash rebate scheme for foreign production was introduced and some changes to the legislation governing the funding of the SFC were made.
In 2016 the Slovenian Film Centre announced eleven public tenders and awarded grants totaling 3.95 m EUR (a significant increase compared to 3.3 m EUR in 2015).
2.8 m EUR went for film production (production, debut features, coproductions); 630,000 EUR went for audiovisual projects; 100,000 EUR for student films and 180,000 EUR for script and project development. A total of 70,000 EUR was allotted to festivals, 140,000 EUR for film education and 30,000 EUR for professional education. All of them have already been closed, but the results for four of them have not been announced through January 2017.
Other sources of support originate from coproductions, services backed by the state and provided by FS Viba film studio in form of technical assistance, international film funds and institutions.
In the last few years, according to the Law on Slovenian Film Centre, the public broadcaster RTV Slovenia is obliged to invest in independent projects.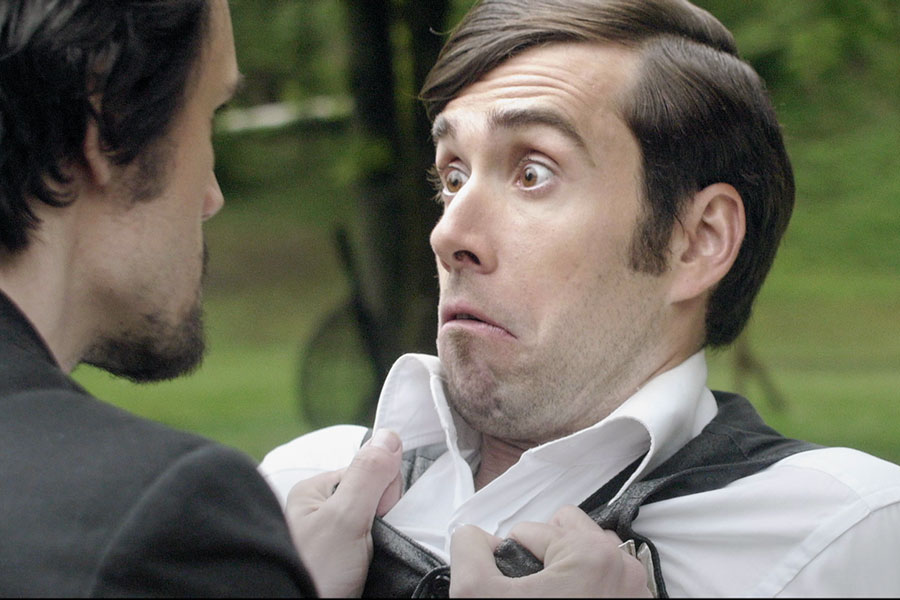 TV
In 2016 leading commercial TV Pro plus with its five channels (POP TV, KANAL A, KINO, BRIO and OTO) kept its leading position, followed by the national television RTV Slovenija with its three channels and another commercial television, Planet TV.
Other significant players are foreign cable TV channels Fox Group, HBO Europe and several ex-Yugoslavia TV channels.
Prime time on Slovenian television is generally held by news (Dnevnik, 24 ur, Planet Danes), reality and entertainment shows (Slovenia Got Talent, Your Voice Sounds Familiar, Masterchef, Gostilna išče šefa, Farm, Vse je mogoče) and domestic fiction (Ena žlahnta štorija, Usodno vino), most of them produced by Pro plus and Planet TV.
No new TV series was produced in 2016. The fourth season of the TV series Ena žlahtna štorija, directed by Aleš Žemlja, Boris Petkovič and Jaka Šuligoj, which started on Planet TV in 2015, was also shot in 2016.
CONTACTS:
SLOVENIAN FILM CENTRE
Miklošiceva 38
SI - 1000 Ljubljana
Phone: +386 (0)1 23 43 200
Fax: +386 (0)1 23 43 219
This email address is being protected from spambots. You need JavaScript enabled to view it.
www.film-center.si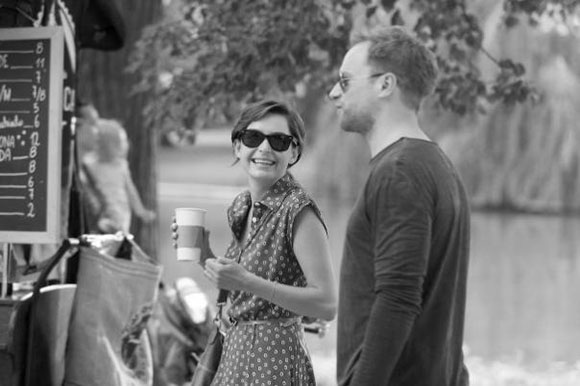 SLOVENIA FILM COMMISSION
Miklošičeva 38
SI - 1000 Ljubljana
Phone: +386 (0)3 23 43 200
Fax: +386 (0)1 23 43 219
This email address is being protected from spambots. You need JavaScript enabled to view it.
www.film-center.si
MINISTRY OF CULTURE OF REPUBLIC OF SLOVENIA
Maistrova ulica 10
SI - 1000 Ljubljana
Phone: +386 (0)1 369 59 00
Fax: +386 (0)1 369 59 01
This email address is being protected from spambots. You need JavaScript enabled to view it.
www.mk.gov.si
FS VIBA
Stegne 5
SI - 1000 Ljubljana
Phone: + 386 (0)1 5132 402
Fax: + 386 (0)1 5132 550
This email address is being protected from spambots. You need JavaScript enabled to view it.
www.vibafilm.si
Report by Damijan Vinter (2017)
Sources: SFC, the Ministry of Culture