Pevec's seventh feature film tells a story of two brothers, who are as dissimilar as if each of them came from their own corner of the divided Slovenian society. Frank is a barstool apostle, subscribing to atavistic remainders of communist ideas and socialist values. Brane, on the other hand, is focused on personal success and adapted very successfully to the liberal capitalist circumstances. Once upon a time they played in the same band and loved the same woman. Had it not been for their father and an unusual heritage, they might have remained brothers.
The main characters are played by Janez Škof and Valter Dragan, and the cast also includes Silva Čušin, Radko Polič and Katarina Čas (who appeared along Leonardo DiCaprio in The Wolf on Wall Street and recently starred in Awakenings by Peter Bratusa (Felina, 2017).
 "Metod Pevec is a director who has dedicated the majority of his filmmaking career to tackling various pressing social issues that have characterised the Slovenian reality ever since the Slovenian emancipation. Among all of his films, I Am Frank represents the most complex study of what has been happening in our country ever since the Slovenian independence," producer Danijel Hočevar told FNE.
I Am Frank is produced by Danijel Hočevar through Vertigo in coproduction with RTV Slovenija, Serbia's Backroom Production and Macedonia's Trice Films and Small Moves Films. The film is supported by the Slovenian Film Center with 570,000 EUR, Film Centre Serbia with 42,000 EUR and with the participation of Film Studio Viba film in the amount of 220,000 EUR. The total budget is estimated for 1.28 m EUR.
Shooting will also take place in Slovenian towns of Jesenice, Zagorje and Cerknica, as well as in Trieste in Italy, and is expected to wrap in January 2018 after 33 shooting days.
Production Information:
VERTIGO, Zavod za kulturne dejavnosti
www.vertigo.si
This email address is being protected from spambots. You need JavaScript enabled to view it.

RTV Slovenija
www.rtvslo.si
This email address is being protected from spambots. You need JavaScript enabled to view it.

Backroom Production
This email address is being protected from spambots. You need JavaScript enabled to view it.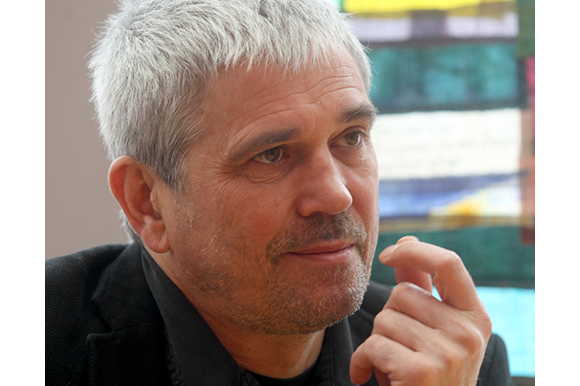 Trice Films
This email address is being protected from spambots. You need JavaScript enabled to view it.

Small Moves Films
www.smallmovesfilms.com
This email address is being protected from spambots. You need JavaScript enabled to view it.

Credits:

Director: Metod Pevec
Screenwriter: Metod Pevec
DoP: Marko Brdar
Make-up designer: Mojca Gorogranc Petruševska
Production designer: Marco Juratovec
Costume designer: Katja Hrobat
Sound: Julij Zornik
Cast: Janez Škof, Valter Dragan, Katarina Čas, Mojca Partljič, Silva Čušin, Mojca Ribič, Radko Polič, Anja Novak, Uroš Smolej, Primož Pirnat, Peter Musevski, Maja Sever, Emil Cerar, Davor Janjić