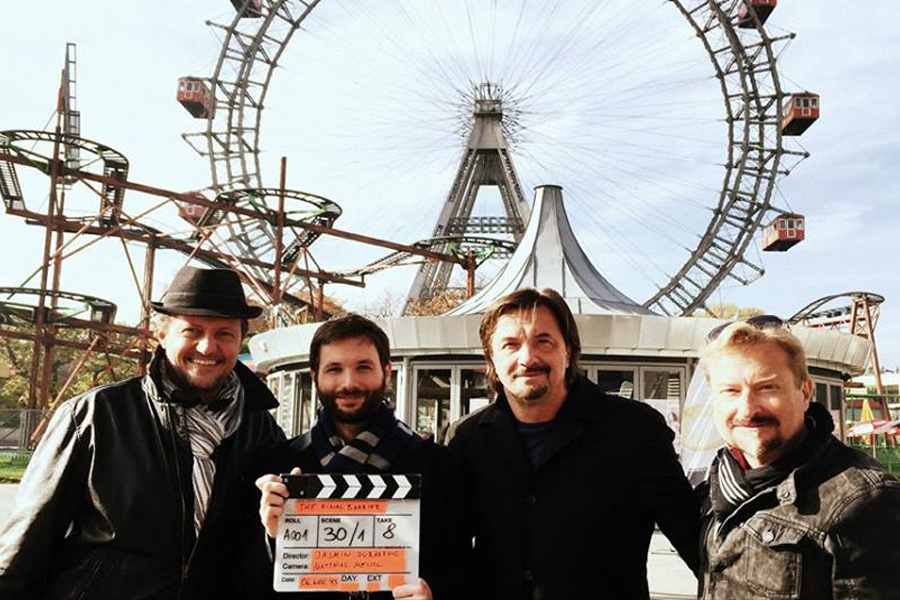 The Final Barrier follows Michael, a filmmaker from Austria, who is travelling to the border of Serbia and Hungary to shoot a documentary about refugees fleeing the Middle East. In a refugee camp near the border protected by barbed wire, he meets Nur and Zhora. Nur, an educated and strong young woman, has taken Zhora, a girl who is unable to speak because of the stress she went through, under her wing. They are accompanied by Bassam, a man hiding a dangerous secret.
The original idea came from Jasmin Duraković and also from the Austrian producer and scriptwriter Robert Hofferer (Body Complete, 2012), who wrote the script in cooperation with the Serbian scriptwriter Nataša Drakulić.
Austria's Artdeluxe is producing in coproduction with DEPO (BiH) and Croatia's Media Acquisitions. When shooting started, only a part of funding was acquired from private backers. In time the budget raised to around 1 m EUR.
The film went into production without a long preproduction as Hofferer insisted on starting the shoot while the refugee crisis was still at its peak. Shooting lasted for about a month starting October 2015, on the route from Belgrade to the Hungarian border, which was used by a great number of refugees at the time. Shooting also took place on location in Bosnia and Herzegovina, Hungary and Austria.
Film crew comes from different European countries and actors are from Vienna, Sarajevo, Tuzla, Belgrade, Zagreb, London, as well as Hollywood. The film is in German, English, Arabic and Bosnian/Croatian/Serbian. The premiere is set for the months to come.
Production information:
DEPO
Kemala Kapetanovića 17, 71000 Sarajevo
Bosnia and Herzegovina
Phone: +387 62 33 31 36
This email address is being protected from spambots. You need JavaScript enabled to view it.
www.depo.ba
Media Acquisitions
Horvatova 13b
10000 Zagreb

Croatia
Phone: +385(1) 6640 509
Fax: +385(1) 8894 789
This email address is being protected from spambots. You need JavaScript enabled to view it.
www.media-acquisitions.com
Credits:
Director: Jasmin Duraković
Screenwriters: Robert Hofferer, Nataša Drakulić
DoP: Mattias Miels
Editor: Fadil Komarica
Production Designer: Hari Ejubović
Costume Designer: Belma Žiško
Cast: Michael Christof, Hannes Fretzer, Jelena Angelovska, Maria Serena, Irina Marković, Essam Ferris, Aida Begović, Ivo Gregurović