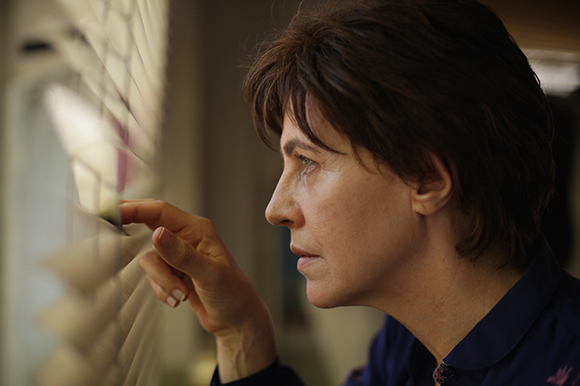 Film Center Sarajevo, a public institution founded as the successor of Sutjeska film (the famous public film studio from the Communist era), has finally been unblocked after years of stalemate caused by mismanagement, and a new acting director Jasmin Duraković has been appointed.
The Association of Filmmakers of Bosnia and Herzegovina still fills the gap left by the lack of film infrastructure and in 2017, beside its annual activities, which include for example organising the BH Film Programme as part of the Sarajevo Film Festival, it came out with two new projects - Filmmakers' Location Guide and Base of BH Film. These two projects present the country as a possible filming location, offer industry information (including statistics and an industry address book) and provide information on Bosnian and Herzegovinian films since 1996, with plans to expand in 2018.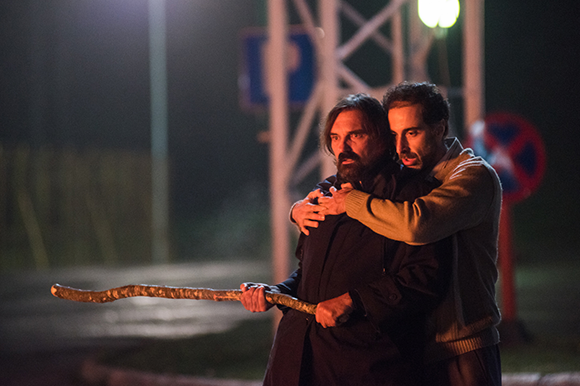 PRODUCTION
Several films were produced in 2017 and can be expected to premiere in 2018.
A Good Day for Work by Martin Turk, a character-driven social drama telling the story of an ordinary man struggling to find his place in life, was produced by Obala Art Centar as part of the Sarajevo City of Film for Global Screens initiative.
In 2017 VizArt Film completed the shooting on Marko Šipka's long documentary Earth / Zemlja, which was included in Berlinale Doc Station in 2017.
Sarajevo-born Ena Sendijarević finished the photography for her debut feature Somewhere Nice, produced by Dutch company Pupkin with SCCA/pro.ba servicing.
Principal photography on Stitches / Šavovi directed by Miroslav Terzić and coproduced by Kombajn Film and Pakt Media with West End Production, Nora Production and SCCA/pro.ba, was also completed in 2017.
DISTRIBUTION
The biggest success of 2017 was Men Don't Cry / Muškarci ne plaču, the debut film by Alen Drljević, produced by Deblokada in coproduction with Iridium Film, Produkcija Živa, Manderley Films, This and That and CinePlanet. This film about a group of war veterans attending group therapy in an isolated mountain hotel premiered at the Karlovy Vary Film Festival, where it won the Special Jury Award and the Europa Cinemas Label Award.
Men Don't Cry was the only domestic film theatrically released in 2017 alongside the Croatian/Bosnian and Herzegovinian coproduction Dead Fish / Mrtve ribe directed by Kristijan Milić and produced by Eurofilm and Oktavijan.
With 2,366 admissions and 6,584.16 EUR / 12,877.5 KM gross in regular cinema distribution, Men Don't Cry proved to be more popular in cinemas than both Dead Fish with 44 admissions and 119.64 EUR / 234 KM gross and Danis Tanović's Death in Sarajevo / Smrt u Sarajevu (SCCA/pro.ba, Margo Films), that was the only domestic film in cinemas in 2016 and had 1,641 admissions and 4,204 EUR / 8,222 KM gross.
In 2017 the premiere of the first BH long animated film Birds like Us / Ptice kao mi, directed by Faruk Šabanović and Amela Ćuhara, and produced by Prime Time Production, was a real success. With three short animated films to accompany this success, it seems that things are looking up for Bosnian animation.
Three more debut films had their premieres at festivals in 2017: Frog / Žaba, directed by Elmir Jukić and produced by Refresh in coproduction with Skopje Film Studio, Living Pictures and Propeler film; Nothing But a Wind / Ništa, samo vjetar, directed by Timur Makarević and produced by SCCA/pro.ba with Chinema Film, Skorpion Arte, Digital Cube, and 3 Women or (Waking up From My Bosnian Dream), directed by Sergio Flores Thorija and produced by Lucia Film and the Sarajevo Film Academy. These films have not been released in domestic cinemas yet.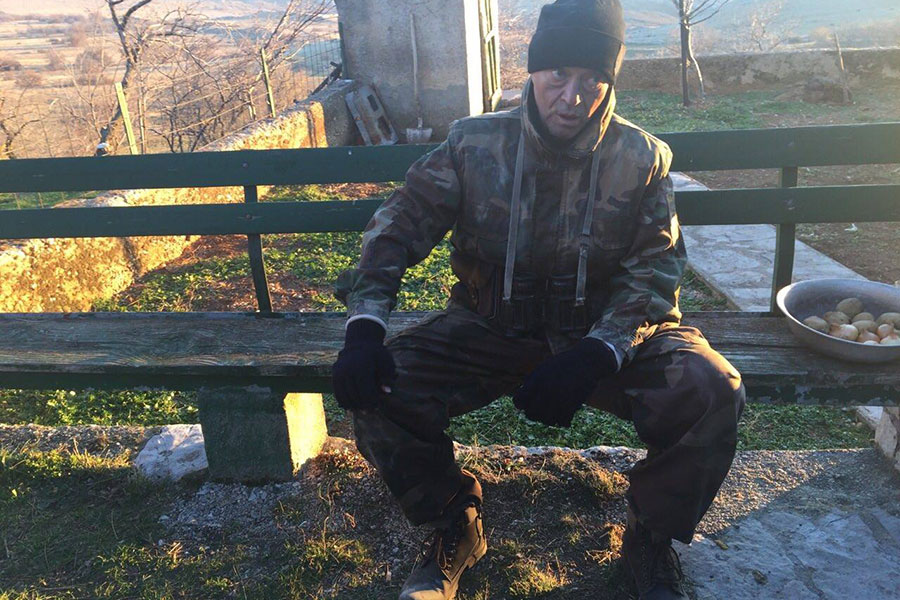 Aida Begić's new film about Syrian refugees in Turkey, Never Leave Me / Birakma Beni, opened at the Antalya Film Festival. It was produced by Film House.
Jasmin Duraković's The Final Barrier / Posljednja barijera, produced by Artdelux, Depo Production and Media Acquisitions, also premiered at festivals in 2017.
A total of 237 films premiered in Bosnia and Herzegovina in 2017 and another 17 from 2016 continued distribution. With a total of 158 films released in 2015 and 194 in 2016, this shows a constant rise in distribution.
Three distribution companies, Blitz Film & Video Distribution, Una Film and 2iFilm, dominated the market in 2017, with 83.8% market share, compared to 71% in 2016.
Bosnia and Herzegovina hosted the 23rd Sarajevo Film Festival in 2017, as well as a number of smaller film festivals.
EXHIBITION AND BOX OFFICE
There were no significant changes in 2017. Most films in Bosnia and Herzegovina are still screened in five multiplexes: Cinema City in Sarajevo, Cineplexx Palas in Banja Luka, CineStar Mostar in Mostar, Multiplex Ekran in Zenica and CineStar Bihać in Bihać.
Cinema City, Cineplexx Palas and Multiplex Ekran are part of the Europa Cinemas Network..
The most important art house cinema, with a predominantly European programme, is Cinema Meeting Point, that is also a member of the Europa Cinemas Network. The cinema is run by the Obala Art Center, the organisation behind the Sarajevo Film Festival.
Operation Kino, a cinema-on-wheels project organised by the Sarajevo Film Festival, is still operational, bringing high quality cinema to all parts of the country, with the accent on communities that have no infrastructure for regular film screenings.
In 2017 the biggest box office hits, as well as the films with the biggest attendance in cinemas in Bosnia and Herzegovina, were produced in the US. Slight differences can only be visible in the box office top ten, as tickets vary from cinema to cinema and depend on the type of screening.
The highest grossing films in 2017 were: Fast and Furious 8: The Fate of the Furious (with 108,353 EUR / 211,921 KM gross), Beauty and the Beast (92,783 EUR / 181,468 KM gross), Fifty Shades Darker (86,944 EUR / 170,048 KM gross), Murder on the Orient Express (76,914 EUR / 150,431 KM gross), Pirates of the Caribbean: Dead Men Tell No Tales (74,576 EUR / 145,858 KM gross), Star Wars: The Last Jedi (69,814 EUR / 136,545 KM gross), Despicable Me 3 (69,665 EUR / 136,233 KM gross), The Boss Baby (68,193 EUR / 133,374 KM gross), Smurfs: The Lost Village (60,170 EUR / 117,684 KM gross) and Thor: Ragnarok  (58,971 EUR / 115,338 KM gross).
Total admissions increased by 17.81 percent from 919,016 admissions in 2016 to 1,082,708 admissions in 2017. Total box office increased by 21 percent from 2,395,166 EUR / 4,684,479 KM in 2016 to 2,897,107 EUR / 5,666,249 KM in 2017.
Admissions to domestic films increased by 46.9 percent from 1,641 admissions in 2016 to 2,410 admissions in 2017. Domestic films' gross increased by 59.5 percent from 4,204 EUR / 8,222 KM in 2016 to 6,708 EUR / 13,121.5 KM in 2017.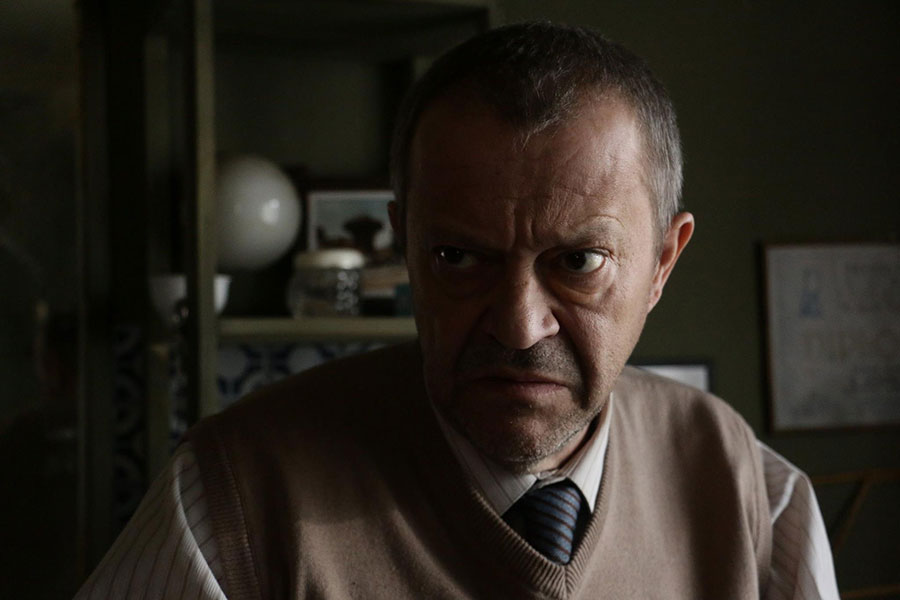 GRANTS AND NEW LEGISLATION
Trying to adapt to the needs of the industry, the Film Fund opened the call for applications for development, coproduction and production of feature films and short fiction films, animated and documentary films, earlier in 2017, so the list of supported projects was announced in November 2017.
The production of two feature films and three documentaries was supported, as well as the production of seven short films. Once again, the Film Fund supported the production of four minority coproductions from Croatia (two of them), Serbia and Macedonia.
The negative trend of cutting funds available for film production stopped this year, as the Film Fund allocated the same amount as in 2016 (651,374 EUR) to production companies from the Federation of Bosnia and Herzegovina.
However, in 2017 the Ministry of Education and Culture of Republika Srpska allocated a shockingly small amount of 30,677 EUR for filmmakers from the smaller entity of Bosnia and Herzegovina.
No new legislation was adopted in 2017, leaving the film industry in the same complicated situation it has been in for years.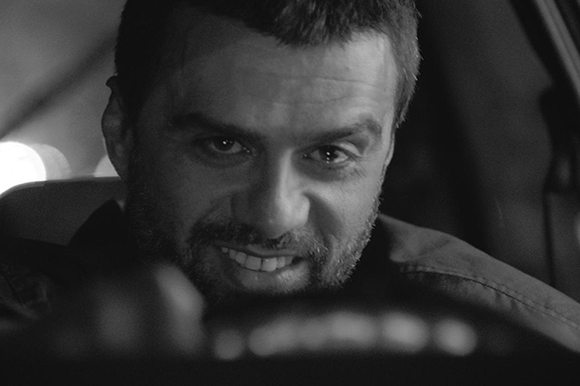 TV
Television stations in Bosnia and Herzegovina, especially three main public channels, Radio Television of Bosnia and Herzegovina, Radio Television of the Federation of Bosnia and Herzegovina and Radio Television of Republika Srpska, produce short and long documentaries, but none of them funds feature films.
Al Jazeera Balkans is still involved in documentary film production, supporting further development of documentary filmmaking in the country on a big scale.
Although there is no support for the development of TV series and they are still mostly produced independently and then sold to television, TV stations decide to get involved in production from time to time. In 2017 the Radio Television of Republika Srpska coproduced nine episodes of The Meat / Meso by Saša Hajduković, that should eventually be turned into a film.
CONTACTS:
ASSOCIATION OF FILMMAKERS OF BOSNIA AND HERZEGOVINA
Branilaca Sarajeva 20/2, 71000 Sarajevo
Phone / Fax: +387 33 667 452
This email address is being protected from spambots. You need JavaScript enabled to view it.
www.bhfilm.ba
FILM FUND
Obala Maka Dizdara 2 (building of Federal Ministry of Culture and Sports), 71000 Sarajevo
Phone: +387 33 206 704
Fax: +387 33 226 675
This email address is being protected from spambots. You need JavaScript enabled to view it.
www.fondacijakinematografija.ba
MINISTRY OF CULTURE AND SPORTS OF FBIH
Obala Maka Dizdara 2, 71000 Sarajevo
Phone: +387 33 254 100
Fax: +387 33 226 675
This email address is being protected from spambots. You need JavaScript enabled to view it.
www.fmks.gov.ba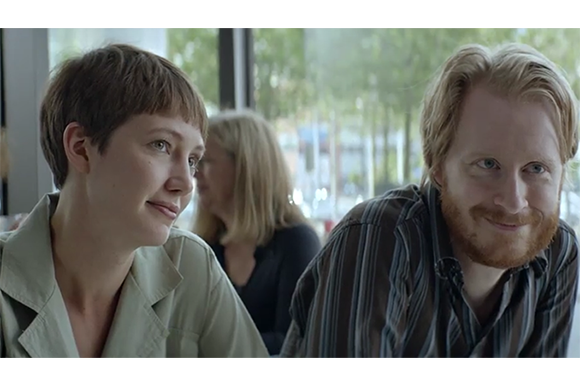 MINISTRY OF EDUCATION AND CULTURE OF REPUBLIKA SRPSKA
Trg Republike Srpske 1, 78000 Banja Luka
Phone: +387 51 338 721 (Monika Ponjavić, representative of RS in Eurimages)
This email address is being protected from spambots. You need JavaScript enabled to view it.
www.vladars.net
FILM CENTER SARAJEVO
Fadila Jahića Španca 1, 71000 Sarajevo
Phone / Fax: +387 63 045 051
This email address is being protected from spambots. You need JavaScript enabled to view it.
THE NATIONAL FILM ARCHIVES OF BOSNIA AND HERZEGOVINA
Alipašina 19, 71000 Sarajevo
Phone / Fax: +387 33 668 678
This email address is being protected from spambots. You need JavaScript enabled to view it.
Report by: Tina Šmalcelj (2018)
Sources: Association of Filmmakers of Bosnia and Herzegovina, Sarajevo Film Festival Industry Office, Zoran Galić (VizArt production)