This unlikely love story between two disillusioned teens set in present-day Sarajevo is produced by SCCA/pro.ba's Adis Đapo and Amra Bakšić Čamo, and Timelapse Pictures' Albert Shin and Igor Drljača, in coproduction with Borga Dorter.
The budget of the film is set at 900,000 EUR and the film has been supported by the Ministry of Culture and Sports of Sarajevo Canton and Film Fund in Bosnia and Herzegovina, Telefilm and Ontario Creates in Canada, and by Eurimages, Creative Europe MEDIA for development, and the Hubert Balls Fund for development.
Tabija was shot between 31 August and 10 October 2019 in and around Sarajevo, and it is expected to premiere in 2020.
Production Information: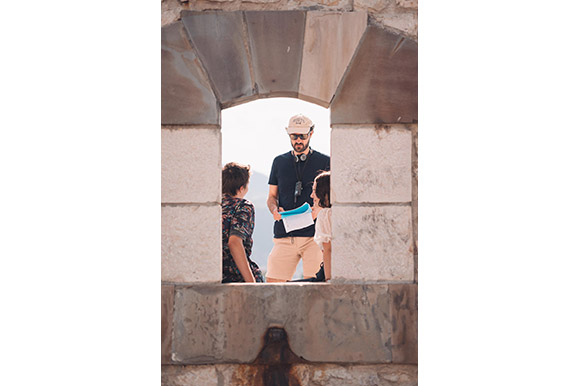 Producers:
SCCA/pro.ba (Bosnia and Herzegovina)
This email address is being protected from spambots. You need JavaScript enabled to view it.
Timelapse Pictures (Canada)
Credits:
Director and Scriptwriter: Igor Drljača
DoP: Erol Zubčević
Production Designer: Sanda Popovac
Costume designer: Ina Arnautalić
Editor: Ajla Odobašić
Cast: Pavle Čemerikić, Sumeja Dardagan, Jasmin Geljo, Irena Mulamuhić, Alban Ukaj, Jelena Kordić Kuret, Hasija Borić, Kerim Čutuna, Izudin Bajrović, Ermin Bravo, Dragan Jovičić, Maja Salkić, Muhamed Hadžović, Sanin Milavić, Lejla Pajić