The principal photography started in Budapest, Paris, Vienna, London, Lugoj / Băile Herculane (Romania) in 2022, and continued in Reykjavik, Vienna and Budapest in 2023. Filming is still planned in Cornwall, Basel and Budapest.
Ninety-six years old in 2023, György Kurtág is one of today's best-known contemporary composers, the last major representative of the post-war avant-garde generation that included György Ligeti, Pierre Boulez and Karlheinz Stockhausen. Although the physical limitations of his age are increasingly limiting the external framework of his daily life, his inner spiritual life remains extremely rich.
"Kurtág is a film about a composer at the end of his life but still active, who lives his days in a wheelchair but also composes, plays piano and teaches; he is constantly present, inspired, living in and by music. The film is about his life's work and his life's journey, his thoughts and his thinking, but more importantly about the mysterious and complex relationship between life and the works he creates", Dénes Nagy said.
Julianna Ugrin is producing through Hungary's Éclipse Film. The project received support of 789,474 EUR from the National Film Institute - Hungary and it also benefited from the 30% Hungarian film incentive (338,346 EUR).The total budget is 1,127,820 EUR.
"At the end of May 2021, László Gőz, the founder and director of the BMC Music Centre, approached me with the idea of making a long documentary about György Kurtág. Having grown up in musical circles and having played Kurtág's works in orchestras myself, I know exactly how important this film could be. György Kurtág is one of our living composers and one of the most important figures of the 20th and 21st centuries, whose name and work are internationally recognised alongside that of Bartók", producer Julianna Ugrin told FNE.
The editing is due to wrap in the fall of 2023.
In 2021, Dénes Nagy received at the Berlinale the Silver Bear for Best Director for his debut feature Natural Light / Természetes fény, which was produced by Campfilm (Hungary) and coproduced by Novak Prod (Belgium), Mistrus Media (Latvia), Lilith Films (France), Propeller Film  (Germany) and Proton Cinema (Hungary).
Production Information: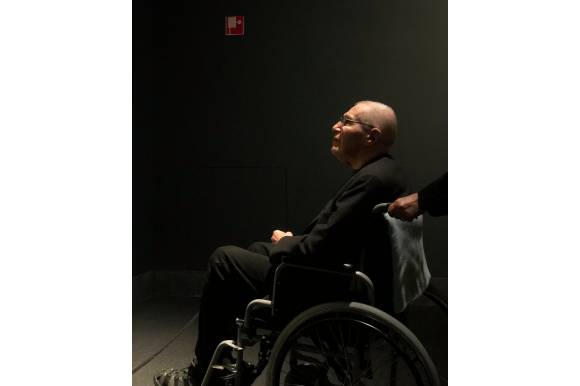 Producer:
Éclipse Film Ltd (Hungary)
This email address is being protected from spambots. You need JavaScript enabled to view it.
Julianna Ugrin: This email address is being protected from spambots. You need JavaScript enabled to view it.
Credits:
Director/writer: Dénes Nagy
DoP: Tamás Dobos
Additional cinematography: Márton Vizkelety
Sound: Péter Benjamin Lukács
Editor: Nicolas Rumpl