The Hardest Thing is a contemporary urban drama about the human heart and soul, following several intertwined destinies that cross paths at a given moment. The thriller and crime novel writer Oliver Romevski penned the script.
The cast consists of well-known Turkish and Macedonian actors: Erdal Beşikçioğlu (Honey by Semih Kaplanoğlu), Belçim Bilgin (Rhino Season by Bahman Ghobadi), Halil Ergün, Bülent Şakrak, Ertan Saban, Luran Ahmeti, Bedia Begovska, Sara Klimoska, Suzan Akbelge and others.
The Hardest Thing is produced by North Macedonia`s Sektor Film in coproduction with Turkish NTC Medya with producer Mehmet Yigit Alp.
The budget is approximately 1 m EUR. The film has received 487,013 EUR production support from the North Macedonia Film Agency.
Principal photography in North Macedonia started on 28 July 2019 and wrapped on 16 August 2019. The theatrical release is planned for 2020.
Serdar Akar is a multi-award winning filmmaker, known for the renowned Valley of the Wolves: Iraq, which was the most expensive Turkish film ever made at that time and which also became the highest grossing Turkish film of all time.
Production information: 
Producer: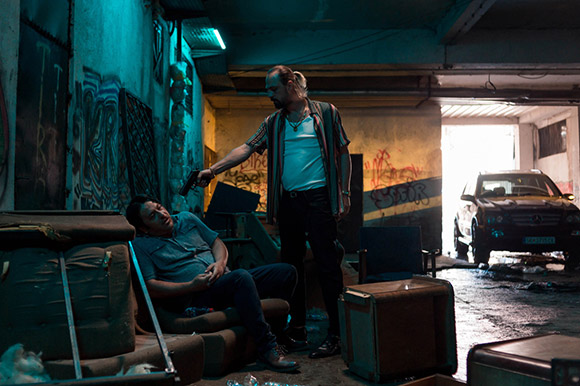 Sektor Film (North Macedonia)
This email address is being protected from spambots. You need JavaScript enabled to view it.
Coproducer:
NTC Medya (Turkey)
Credits:
Director: Serdar Akar
Scriptwriter: Oliver Romevski
DOP: Dejan Dimeski
Production designer: Kiril Spaseski
Costume designer: Emilija I. Atanasovska
Cast: Erdal Beşikçioğlu, Belçim Bilgin, Halil Ergün, Bülent Şakrak, Ertan Saban, Luran Ahmeti, Bedia Begovska, Sara Klimoska, Suzan Akbelge