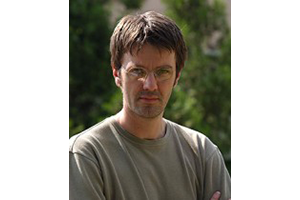 In May 2017 the project produced by Film Deluxe International in Belgrade was selected as one of the five fiction feature domestic projects to receive a grant from Film Center Serbia, with support of 34 million RSD / 290,000 EUR. In September 2017 Darkling went on to receive a grant of 130,000 EUR from the Bulgarian National Film Center after getting the highest mark in the minority coproduction competition in Bulgaria.
Darkling will be a psychological thriller with aspects of the horror genre, focusing on the lives of the remaining Serbs in Kosovo nowadays and the real life stories that lie beneath the media coverage.
Milić wrote the script for Darkling. He is the script writer and the director of three previous feature films: Jagoda in the Supermarket / Jagoda u supermarketu, which premiered in the Panorama section of the 2003 Berlin Film Festival, produced by Rasta Film; Gucha: Distant Trumpet / Guča!, also premiering in Berlin Film Festival's Panorama in 2006, produced by Rasta International and Film Deluxe International, and Travelator, which premiered at the 2014 Montreal World Film Festival, produced by Film Deluxe International and Eye to Eye Films.
The budget is estimated at around 1 million EUR and the project is expected to be a coproduction of four or five European countries. Principal shooting is set for May.
Production information:
Snežana Penev (Film Deluxe International)
This email address is being protected from spambots. You need JavaScript enabled to view it.
Credits:
Director: Dušan Milić
Scriptwriter: Dušan Milić
DoP: Kiril Prodanov
Production designer: Mile Jeremić