Belgrade, 1993. Mommy and Daddy are preparing a birthday party for their 8-year-old daughter. Her friends and their friends are describing the world of children and adults, strikingly resembling one another, in two rooms over the course of just one night.
Milica Tomović and Tanja Šljivar wrote the script. The cast includes: Dubravka Kovjanić, Stefan Trifunović, Nikola Rakočević, Milica Grujičić, Jelena Đokić, Slaven Došlo, Nada Šargin, Jovana Gavrilović, Olga Odanović and Jovan Belobrković.
Vladimir Vasiljević is producing through EED Production with Jelena Radenković as executive producer. The film was supported by Film Center Serbia in July 2018.
The project won the best pitch award in the national selection of the FEST FORWARD within the scope of Belgrade's FEST 2019.
The shooting will take four weeks and it will take place on various locations in Belgrade. No information regarding the budget or the release date has been revealed so far.
Milica Tomović is best known for her short film Transition / Tranzicija (produced by EED Production), which was screened in Toronto, Locarrno and Cottbus, winning the Heart of Sarajevo at the Sarajevo Film Festival in 2016.
Production Information: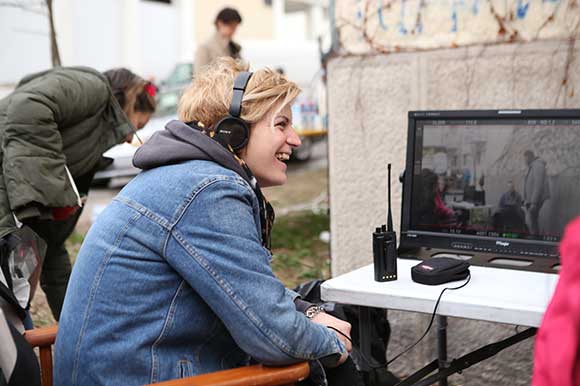 Producer:
EED Production (Serbia)
This email address is being protected from spambots. You need JavaScript enabled to view it.
Credits:
Director: Milica Tomović
Scriptwriters: Milica Tomović, Tanja Šljivar
DoP: Dalibor Tonković
Cast: Dubravka Kovjanić, Stefan Trifunović, Nikola Rakočević, Milica Grujičić, Jelena Đokić, Slaven Došlo, Nada Šargin, Jovana Gavrilović, Olga Odanović, Jovan Belobrković