"In the early years of development, we focused mainly on preparing the script, because it is often the weakest part of an animated film and we knew from the beginning that we did not want to underestimate the value of screenwriting," said one of the screenwriters, Barbora Budinská, and the main producer Peter Badač from BFILM.
Heart of a Tower, primarily targeted at children 7 to 12 years old, tells the story of Riki and his big adventure. The Heart of the Tower is the union of the two worlds: the breathtaking fantasy world of "Yourland", where wonderful machines roam golden deserts, monkeys and ravens talk and science peacefully coexists with nature; and the real world, which is initially gray and shrouded in a difficult problem. The aim of Riki's journey is not only to save this real world, but also to discover his own feelings, strengths and weaknesses.
The film is supported by the Ministry of Culture of the Slovak Republic, the Slovak Audiovisual Fund, the MEDIA Programme, the Bratislava region, the Czech Film Fund and screen.brussels. The producers have already covered more than 94% of  the 3,295,000 EUR budget.
The animation phase should be completed by the end of 2020 and at the beginning of 2021 image and sound postproduction should take place. The release is expected in the summer of 2021.
"What makes our animated film special is that we collaborate with the Belgian Fridge studio on new animation technology and use the UNITY engine, which has so far been used mainly for the production of computer games and short films. Our film should be one of the first feature films implemented by this technology", Badač told FNE.
BFILM is discussing the Slovak distribution with Forum Film, which distributed their previous film Filthy / Špina by Tereza Nvotová.
Production Information: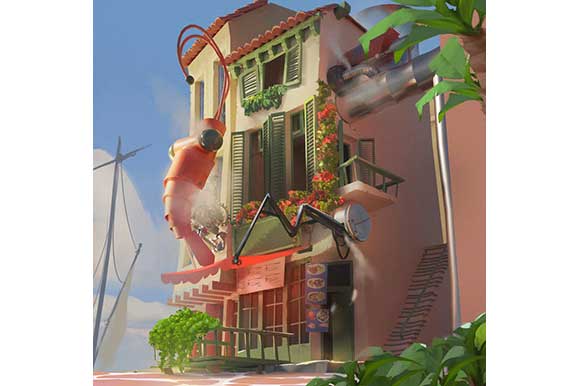 Producer:
BFILM (Slovakia) 
This email address is being protected from spambots. You need JavaScript enabled to view it.
Coproducers:
Plutoon (Slovakia)
Stacka (Belgium)
BFILM.cz (Czech Republic)
RTVS (Slovakia)
Credits:
Director: Peter Budinský
Scriptwriters: Katarzyna Gondek, Peter Budinský, Barbora Budinská, Phil Parker
Editor: Jan Hameeuw 
Sound: Jan Paul, Ludvík Bohadlo