Tim is a 20-year-old autistic boy who can only express himself through music. On his journey through Slovenia he realises its natural beauty and discovers the values of life that were unknown to him until then. In the meantime, his mother is searching for her missing son.
The main role is played by a Slovenian actor/singer Luka Markus Štajer, who completed his studies at the Guildford School of Acting in London, UK. His credits include several roles in musicals and he has also appeared in film and on TV. The cast also includes popular Slovenian singers and actors Damjana Golavšek, Domen Valič and Gojmir Lešnjak - Gojc, Nuša Derenda and Andrei Lenart, whose international film career includes roles in Kingsman: The Secret Service and J. J. Abrams' Star Wars: Episode VII - The Force Awakens.
Tim is produced by Tamara Dervišević and Luka Markus Štajer through KaMi produkcija, without public support. "The total budget is estimated at 50,000 EUR," producer Luka Markus Štajer told FNE.
The release date in Slovenian cinemas and the distributor are not known yet.
Dervišević, born in Bosnia and Herzegovina, moved to Slovenia where she started acting, and studied filmmaking in Los Angeles and London.  She has worked for different Slovenian TV stations (Pro plus, Planet Siol) and video production companies (VPK, CUT production).
Production Information:


Producer: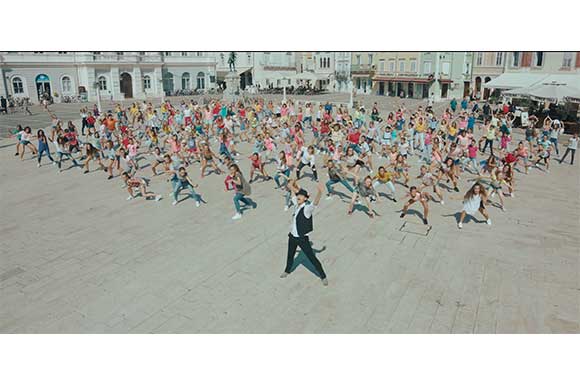 KaMi produkcija
This email address is being protected from spambots. You need JavaScript enabled to view it.
Credits:
Director: Tamara Dervišević
Screenwriter: Tamara Dervišević, Luka Markus Štajer
DoP: Igor Pečoler
Editor: Marina Vojković, David Drenški, Patrik Krajnc
Production designer: Špela Zore
Make-up artist: Nataša Castaldi
Sound: Andrej Supančič
Composer: Leon Firšt
Cast: Luka Markus Štajer, Damjana Golavšek, Andrei Lenart, Nuša Derenda, Domen Valič, Gojmir Lešnjak – Gojc, Uroš Smolej