Dimitrios, having returned to the Mediterranean island of Malta to reunite with his ex-wife and child, finds himself adrift in an overdeveloped and densely populated village. Originally designed for budget travellers, the village has transformed into a haven for the country's working poor and economic migrants. Tortured by an unfortunate past, Dimitrios navigates his days penniless and bereft. Amidst this desolation, he encounters Annie, a foreign caregiver, and their shared odyssey becomes a battle against economic and divine obstacles.
"I have been visiting St Paul's Bay for years. This dynamic landscape oscillates between vibrancy and monotony, serenity and clamor. Hotels, both functioning and abandoned, sit alongside run-down apartment blocks, ice cream parlors and fast-food joints - a symphony of construction noise harmonising with the calming sea waves. For me, this was the ideal area to bring the story to life. I've dreamt of making a gritty and unapologetic hand-held 16mm film here for years. The film, like the area itself, is built on a delicate plot where stories build continuously and culminate in architectural and emotional collapse", Peter Sant told FNE.
Peter Sant also wrote the script and will lense the film.
Angelique Muller is producing through Maltese company Hereonin. The project has been financed by the Malta Film Commission with a Creative Malta Development Grant 2021 (45,000 EUR) and a Creative Malta Production Grant 2023 (300,000 EUR). The total budget of the film is 360,000 EUR, with 20% investment coming from Hereonin.
The film stock has been supplied via Panalight (Rome) and the film processing and scans are through Studio l'Equipe (Belgium).
Background Sound will be shot 28 August – 23 September 2023. The estimated completion date is March 2024.
Peter Sant is a Maltese filmmaker and artist. His work has been screened and exhibited internationally, and his recent solo shows include the Institute of Contemporary Art (ICA), London, Rio Cinema, London and HOME Manchester. His debut feature Of Time and the Sea (2018, produced by Hereonin) premièred at FIDMarseille.
Production Information: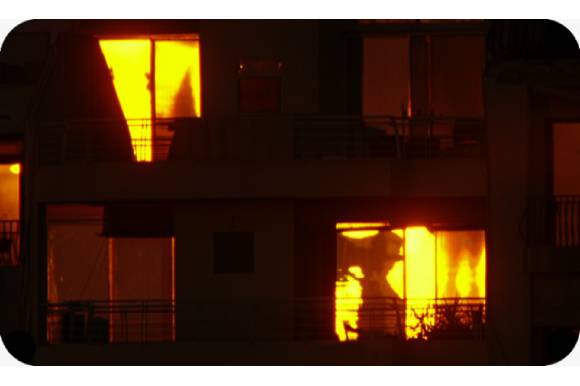 Producer:
Hereonin (Malta)
This email address is being protected from spambots. You need JavaScript enabled to view it.
Credits:
Director: Peter Sant
Scriptwriter: Peter Sant
DoP: Peter Sant
Production coordinator: Duska Malesevic
Casting: Carolina Pontt
Assistant director: Angelique Muller
Main cast: Dimitrios Giannakoudakis