Having scored the roles of queer characters in a film, two upcoming actors (played by Đorđe Mišina and Đorđe Galić) head on a mission of exploring the topic of the representation of LGBT persons through the history of Yugoslav and later Serbian cinematography, as well as the social circumstances that influenced the treatment of these characters.
Through this formal narrative investigation, viewers will be led by the two protagonists, who are facing the dilemma of whether, at the beginning of one's career, one should accept a role in a film that is sexually and politically subversive. Their private dilemmas are resolved with an attempt to systematise and historicise the treatment of queer characters and social changes in Yugoslav cinema.
The documentary parts feature various film directors, actors, film critics, including Želimir Žilnik, Milan Jelić, Srđan Dragojević, Mladen Đorđević, Miloš Timotijević, Goran Jevtić, Milica Tomović and Stevan Filipović, among others.
The film is produced by Nataša Pavlović through the Belgrade-based company Pogon and also by the International Queer Film Festival Merlinka / Merlinka Festival.The project and production were supported by Film Center Serbia and the Radio-Television of Serbia (RTS). The project was developed at RE:ACT in Trieste, DocLisboa, the Sunny Side of the Doc and Beldocs in Belgrade.
The shooting took place in various locations around Belgrade and Novi Sad from 2019 up to 2022.
Production Information: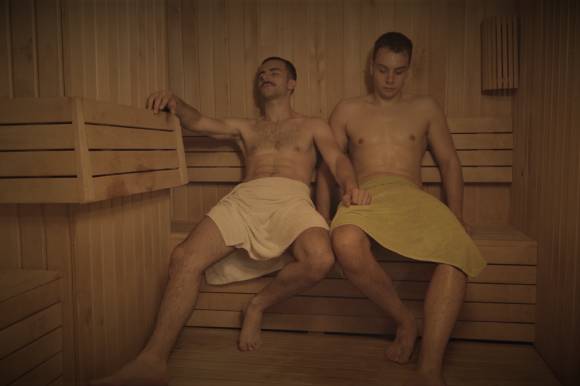 Producers:
Pogon (Serbia)www.pogon.co.rs
Nataša Pavlović: This email address is being protected from spambots. You need JavaScript enabled to view it.
International Queer Film Festival Merlinka / Merlinka Festival (Serbia)
Credits:
Director: Dragan Jovićević
Co-director: Nikola Ljuca
Scriptwriter: Dragan Jovićević
DoPs: Nebojša Vasić, Aleksandar Jovanović
Editor: Nataša Pavlović
Composer: Nenad Jelić
Cast: Đorđe Galić, Đorđe Mišina, Želimir Žilnik, Milan Jelić, Srđan Dragojević, Mladen Đorđević, Miloš Timotijević, Goran Jevtić, Milica Tomović, Stevan Filipović, Jovan Marković, Aleksandar Radivojević, Nenad Bekvalac, Saša Radojević, Nebojša Jovanović, Predrag Azdejković, Đorđe Živadinović Grgur, Aleksandar Meda Jovanović, Aleksandar Stoimenovski, Anđelko Beroš, Budimir Stošić, Nikola Milošević