Excursion is a story of a teenager Iman, who catches the eye of an older boy while her class is preparing for the excursion to celebrate the end of primary school. Rumour about her being pregnant puts the whole excursion in jeopardy, and Iman finds herself in the storm of expectations, limitations and rules that life of a teenager in Bosnia and Herzegovina brings with it.
The film was shot from 22 April to 29 May 2022 in the Canton of Sarajevo with a group of teenagers. Gunjak commented on the process for FNE: "Working with teenagers was challenging of course, but worthy and inspirational. The hardest part was to get them to just be in the scene. It's not just that they are at the age when that's very hard for them, they are the generation that grew up with the image of themselves. Selfies did what they did, and they all know which angle they look best when shot from. Often, we had to be silly together so we could forget how 'it should be' and just 'be'. Then, everything would go easy as they are wonderful just the way they are."
Amra Bakšić Čamo and Adis Đapo are producing through Bosnian SCCA/pro.ba in coproduction with Jelena Mitrović of Serbian Baš Čelik, Siniša Juričić of Nukleus Film (Croatia), Gary Craner of Mer Film (Norway) and Francois Morisset of Salaud Morisset (France).
The budget of 511,292 EUR / 1 m BAM has been supported by the Ministry of Culture and Sport of Canton Sarajevo, Film Fund Sarajevo, the Croatian Audiovisual Centre, Sorfond, Film Center Serbia, Hubert Bals Fund and Eurimages.
Production Information: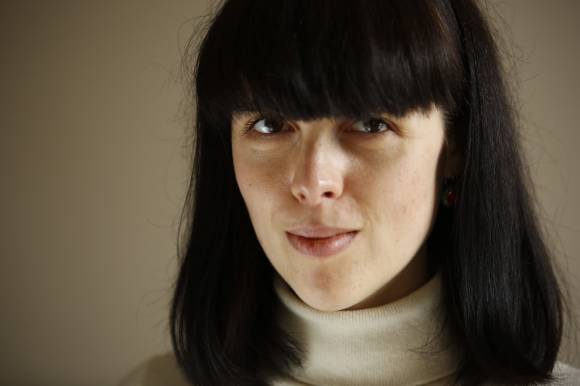 Producer:
SCCA/pro.ba (Bosnia and Herzegovina)
This email address is being protected from spambots. You need JavaScript enabled to view it.
Coproducers:
Baš Čelik (Serbia)
Nukleus Film (Croatia)
Mer Film (Norway)
Salaud Morisset (France)
Credits:
Director: Una Gunjak
Scriptwriter: Una Gunjak
DoP: Matthias Pilz
Editor: Clémence Diard
Sound designer: Igor Čamo
Set designer: Emina Kujundžić
Costume designer: Katarina Pilić
Casting director: Timka Grin
Make-up artist: Lamija Hadžihasanović-Homarac
Cast: Asja Zara Lagumdžija, Nađa Spaho, Maja Izetbegović, Mediha Musliović, Izudin Bajrovići, Muhamed Hadžović