Adrift tells the story of journeys which do not always have a clear purpose. The last Soviet cruise ship sails two sisters through time and space on the Black Sea. The trip starts in 1991 and eventually ends up in 2018 at the future port city of Anaklia, promising to bring prosperity to a small village located on the Georgian Black Sea coast. This is a journey through time and space, portraying the sisters and the people they meet drifting through their lives. The project's title hints both at the form and the content of the documentary. It alternates between voiceover narration by the two sisters, corresponding with each other across time and space.
The film dwells on the role of societal, political and spatial transformation, both as they affect people and their places. The film is based on family videos, archival photos, post cards, and it is set against the current events developing around the future port city of Anaklia.
"The film is woven into a personal journey to show that the two sisters, as filmmakers, are themselves drifting through life, while encountering other adrift people and communities. It also suggests that both making a documentary film and coming of age in times of great political changes, generate an omnipresent feeling of uncertainty and ambiguity. It is against this uncertainty that the form and content of life and the documentary are shaped eventually," Tamta Khalvashi, who is a social anthropologist, told FNE.
The film is produced by Zaza Khalvashi through BAFIS and received a production grant of 16,645 EUR / 49,936 GEL from the Georgian National Film Center in 2017. It is also supported by the Social Sciences and Humanities Research Council of Canada for ethnographic research with 4,449 EUR / 13, 347 GEL. The total budget is 20,858 EUR / 62, 574 GEL.
Shooting took place in Anaklia from August 2017 to April 2018. The cinematographer is Giorgi Shvelidze, whose work on Namme earned him the Spotlight Award in Los Angeles at the American Society of Cinematographers in 2019. The premiere is planned for 2020 in Georgia.
Production Information:
Producer:
BAFIS (Georgia)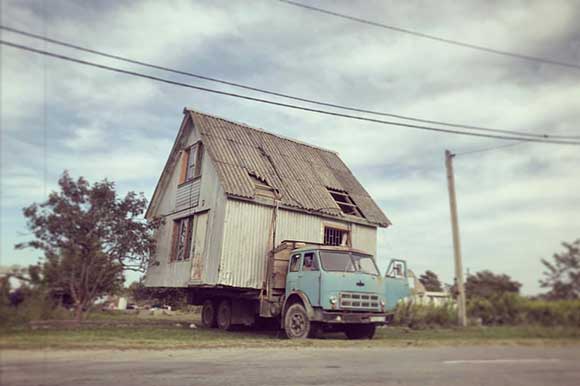 Zaza Khalvashi – Producer
This email address is being protected from spambots. You need JavaScript enabled to view it.
Credits:
Directors: Tamta Khalvashi, Salome Khalvashi
Scriptwriter: Tamta Khalvashi
DoP: Giorgi Shvelidze
Producer: Zaza Khalvashi