The cash rebate for film production increased from 20% to 25% in February 2018.
The Serbian/French/Croatian/Iranian/Qatar coproduction The Load  / Teret directed by Ognjen Glavonić and produced by Non-Aligned Films in coproduction with Cinéma Defacto, Kinorama, Three Garden Films and Dart Film & Video, was selected for the Directors' Fortnight programme at the Cannes IFF 2018. The film became the most awarded Serbian film abroad in 2018 and premiered in Serbia, at the Auteur Film Festival in Belgrade, in late autumn of 2018.
The Russian/Polish/Serbian coproduction Dovlatov directed by Aleksei German Jr., produced by SAGa film Metrafilms, Channel One Russia, Lenfilm film studio, Message Film and Art & Pocorn, was selected for the 2018 Berlin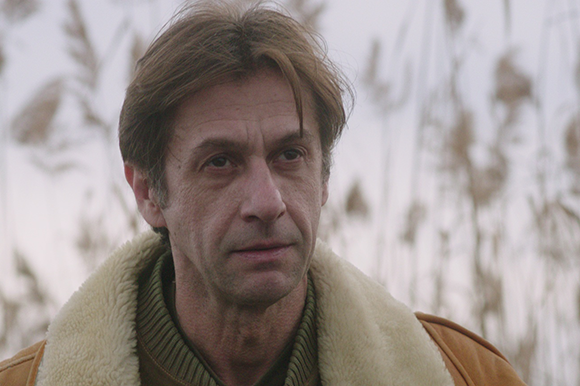 International Film Festival's Competition and brought to its main actor, Serbian Milan Marić, the invitation to 2019 European Shooting Stars at the 69th Berlin IFF.
The Montenegrin/Serbian coproduction You Have the Night / Ti imaš noć directed by Ivan Salatić and produced by Meander Film in coproduction with Non-Aligned Films and in association with Gustav Film, premiered at the 2018 Venice Film Festival in the 33rd Sunday Critic section.
PRODUCTION
Eight Serbian films were shot in 2018: Father / Otac directed by Srdan Golubović and produced by Baš Čelik in coproduction with Propeler Film, Vertigo and SCCA/Pro.Ba; Strahnija / Strahinja directed by Stefan Arsenijević and produced by Art & Popcorn in coproduction with France's Surprise, Luxembourg's Les Films Fauves and Bulgaria's Chouchkov Brothers; the debut feature Mamonga directed by Stefan Malešević and produced by Nana 143 in coproduction with Montenegro's Code Blue Production and Bosnia and Herzegovina's Sarajevo Film Academy; Cutting Close / Grubi rez directed by Kosta Đorđević and produced by Kinematografska kuća and Platforma;  A.S. (25) directed by Milena Grujić and produced by the Faculty of Dramatic Arts and High Media; Heroes / Heroji directed by Goran Nikolić and produced by the Faculty of Dramatic Arts and FAME Solutions; The King of the Forest / Kralj šume directed by Szabolcs Tolnai and produced by Atalanta; The Team / Ekipa directed by Marko Sopić and produced by Cinemašina.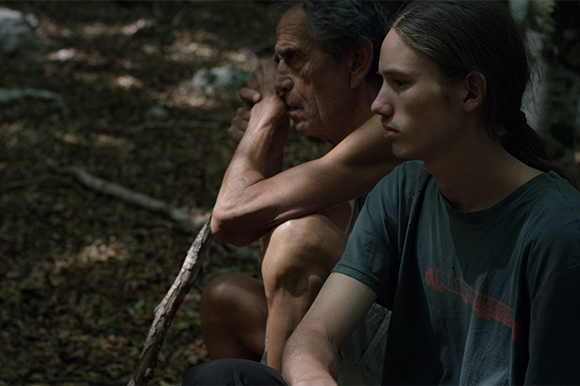 Father and Strahinja, as well as the new projects by Srđan Dragojević Heavens / Nebesa produced by Delirium Film and coproduced by Studio DIM, Sektor Film, Forum Ljubljana,, Max Film, Film & Music Entertainment, and Mila Turajlić's long documentary The Labudović Files / Dosije Labudović produced by Dribbling Pictures and coproduced by MD Cine, were supported by Eurimages in 2018.
The following films were in postproduction in 2018: Asymmetry / Asimeitrija directed by Maša Nešković and produced by This and That Production; Leeches / Pijavice, a Serbian/Croatian/Macedonian coproduction directed by Dragan Marinković and produced by Zillion Film in coproduction with Inter Film and Pank Film; the Serbian/Montenegrin coproduction Ajvar directed by Ana Maria Rossi and produced by Biberche and Artikulacija; Volja sinovljeva directed by Nemanja Ćeranić and produced by Salamander; Psi umiru sami directed by Nikola Petrović and produced by Red Productions; Working Class Heroes / Heroji radničke klase directed by Miloš Pušić and produced by Altertise; My Morning Laughter / Moj jutarnji smeh directed by Marko Đorđević and produced by Alterise; Aleksandra directed by Saša Radojević and produced by Eho produkcija; Operation Opera /  Operaija Opera directed by Marina Radmilac and produced by Satibara and Stitches / Šavovi, a Serbian/Slovenian/Croatian/Bosnian coproduction directed by Miroslav Terzić and produced by West End Production, Nora Production Group, Spiritus Movens and SCCA/Pro.Ba, which was selected for 2019 Berlinale's Panorama section.
It is estimated that 2019 will bring a slight increase in the number of domestic films completed and released.
In February 2018 Serbia increased its cash rebate for film production from 20% to 25%. The rebate applies to qualified Serbian spend for feature films, TV series, animated films and visual effects, TV commercials and documentaries. The tax rebate and incentive scheme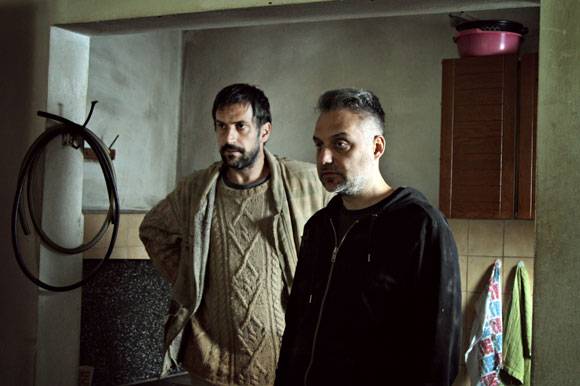 proved to be very successful in the first years of its formal implementation. The tax rebate commenced in April 2016 and so far 88,5 million EUR has been spent in Serbia.
The list of international productions that were partly shot in Serbia in 2018 includes Ralph Fiennes's The White Crow (with WiP Films servicing), Alexandre Aja's Crawl (serviced by the Work in progress company), Jonathan English's My Husband's Double Life (serviced by RED Production)), the Chinese production Belgrade Escape (with Emote servicing), The Islander directed by Dom Mazuran and Zoran Lisinac and serviced by Art & Popcorn, as well as the Indian productions Uri: The Surgical Strike directed by Aditya Dhar and serviced by Clockwork Film, Chekka Chivantha Vaanam directed by Mani Ratnam and serviced by Clockwork Film, and Kotigobba 3 directed by Shiva Karthik, with Family Film servicing.
DISTRIBUTION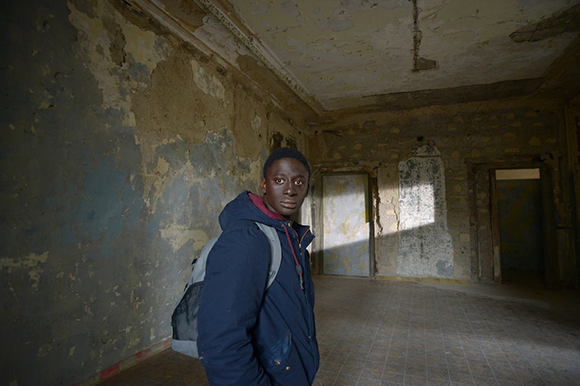 Ten Serbian feature films were released in 2018 – the same number as in 2017: Offenders / Izgrednici directed by Dejan Zečević, produced by Biberche, distributed by Taramount Film, Front Page Midgets / Patuljci sa naslovnih strana directed by Milorad Milković, produced by Bombona Film Production, Livada produkcija, Cineplexx Cinema and Taramount Film; Bugs and Heroes / O bubicama i herojima directed by Petar Pašić, produced by Doktor Fried, distributed by FAME Solutions, Witchhunters / Zlogonje directed by Raško Miljković, produced by Akcija produkcija and Dream Factory Macedonia, distributed by Taramount Film; South Wind / Južni vetar directed by Miloš Avramović, produced by Režim, Art Vista and Archangel Studios, and distributed by Art Vista; Soldier's Lullaby / Zaspanka za vojnike directed by Predrag Antonijević, produced by Film Danas, Komuna, Contrast Studio, Direct Media, Avala Film, Concept Studio and distributed by Delius Film; Bandits in Search of Mom / Banditi u potrazi za mamom directed by Kosta Ristić, produced by the Faculty of Dramatic Arts and Cinnamon Production and distributed by Megacom Film MCF, King Petar / Kralj Petar Prvi directed by Petar Ristovski, produced by Zillion Film, coproduced by Greece's Steficon and distributed by Megacom Film MCF; Horizons / Horizonti directed by Svetislav Dragomirović, produced by Cinnamon Films and Akedimija umetnosti and distributed by Megacom Film MCF; The Load / Teret directed by Ognjen Glavonić, distributed in Serbia by Five Star Film Distribution.
Another four feature films had a limited and/or national festival distribution: Lazar Bodroža's Ederlezi Rising produced by MIR Media Group and BALKANIC, Inc, Momčilo Prerardović's Sistem produced by Vertical Media, Vanja Hoven's Grande Punto produced by Centar za razvoj vizuelne kulture, and Jelena Marković's Pretpostavka nevinosti produced by Prvi koraci.
At least six more national premiers are expected in 2019 at the upcoming edition of FEST - International Film Festival in Belgrade, the oldest and the most popular film festival held end of February-beginning of March.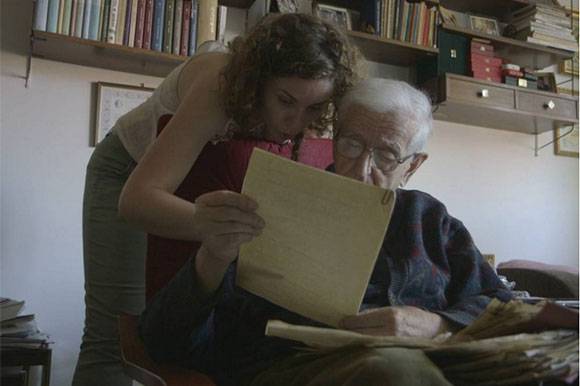 After its selection for the Directors' Fortnight programme of the Cannes IFF 2018, The Load by Ognjen Glavonić was invited to several other prominent international film festivals such as the Toronto International Film Festival, Viennale and the BFI London Film Festival, and recently it was included in the 2019 Rotterdam IFF's official selection.
Raško Miljković's Serbian/Macedonian coproduction Witchhunters / Zlogonje had its international premiere at the TIFF for Kids in Toronto, where it received the TIFF Young People's Jury Awards. Later on it was screened at various film festivals in the Czech Republic, Brasil, Poland, the Ukraine. The film was also selected for the official programme of the 2019 Sundance Film Festival.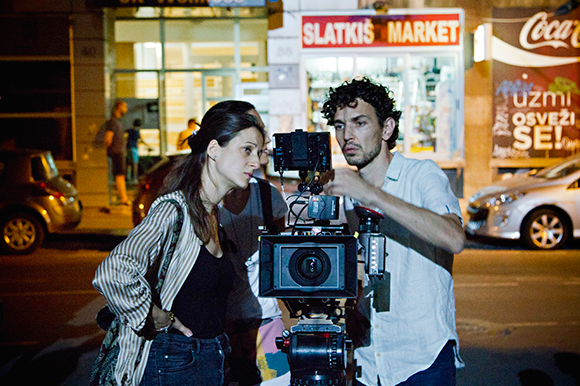 The first Serbian scifi Ederlezi Rising, directed by Lazar Bodroža, premiered domestically at the FEST 2018, winning three major awards in the national film selection. Soon afterwards, the film began its strong festival circuit and it was aquired by Archlight Films. On 14 March 2019 it will be released in the USA on VOD services via Lionsgate Films.
The short animated film Untravel / Neputovanja, directed by Ana Nedeljković and Nikola Majdak, was screened in the official programme of the 2018 Berlin Film Festival, in the Generation 14plus section. Afterwards, Untravel set off on a film festival tour worldwide, thus becoming eligible for an Oscar nomination.
It was a good year for Serbian documentaries, too. The long documentary Wongar, directed by Andrijana Stojković and produced by Art &Popcorn, had its international premiere within the 2019 IDFA competition programme, while 4 Years in 10 Minutes / 4 godine u 10 minuta directed by Mladen Kovačević and produced by Horopter Film Production, premiered internationally at the Visions du Réel in Nyon.
Želimir Žilnik's long documentary The Most Beautiful Country in the World / Najlepša zemlja na svetu, produced by RTV and Factum, premiered at the Mar del Plata IFF and had its European premiere at the 2018 Doclisboa. Senka Domanović's first long documentary Occupied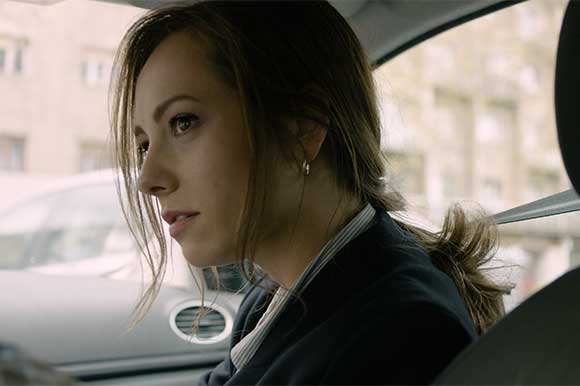 Cinema / Okupirani bioskop had its regional premiere at the 2018 Sarajevo Film Festival, together with The Load / Teret and Kosta Ristić's debut feature Bandits in Search of Mom / Banditi u potrazi za mamom.
In 2018 Mila Turajlić's awarded documentary The Other Side of Everything / Druga strana svega, winner of the main prize at 2017 IDFA, received the award for best screenplay by IDA (International Documentary Association) and became one of the three finalists for the LUX Award.
The Yugoslav Cinematheque / Jugoslovenska kinoteka continued its process of restoration of Serbian film classics in cooperation with the VIP Mobile operator. The restoration schedule is based on the official voting for the Best Serbian films of all times, organised by Jugoslovenska kinoteka in December 2016.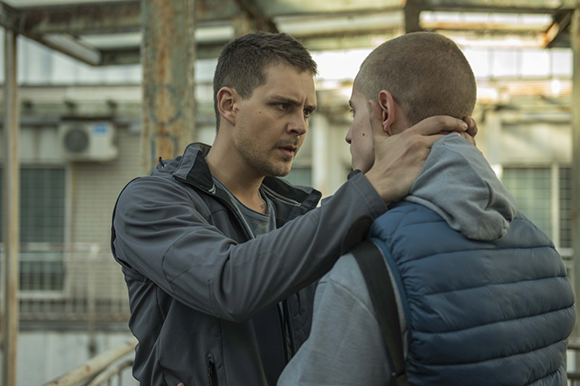 EXHIBITION AND BOX OFFICE
Total admissions increased from 3,754,368 in 2017 to 4,193,755 in 2018, mostly due to the domestic blockbusters South Wind / Južni vetar directed by Miloš Avramović, with 605,010 admissions and Kralj Petar Prvi / King Petar directed by Petar Ristovski, with 168,447 admissions. Both films were still in distribution in January 2019.  
Other successful domestic films in Serbi in 2018 were: Soldier's Lullaby / Zaspanka za vojnika directed by Predrag Antonijević (42,037 admissions), Front Page Midgets / Patuljci sa naslovnih strana directed by Milorad Milinković (8,682) and Withchunters / Zlogonje directed by Raško Miljković (13,654 admissions).
The most sucessful international feature films in Serbian cinemas in 2018 were: Fifty Shades Freed (distributed by Taramount Film), Ice / Lyod (Dexin Film), Hotel Transylvania 3: Summer Vacation (Con Film), Grinch (Taramount Film) and Avengers: Infity War (Taramount Film).
The most popular domestic film in Serbian cinemas in 2017 was Zona Zamfirova – Part Two / Zona Zamfirova – Drugi deo, directed by Jug Radivojević, produced by ZoneGrad Production and Pink International, and distributed by Art Vista, with 190,442 admissions.
In addition to its regular cinema distribution and two new cineplexes (Kombank dvorana in Belgrade and Promenada Cineplexx in Novi Sad), Serbia maintains several dozen of national and international film festivals in almost all the towns of the country, as well as numerous film weeks and themed film events.
GRANTS AND LEGISLATION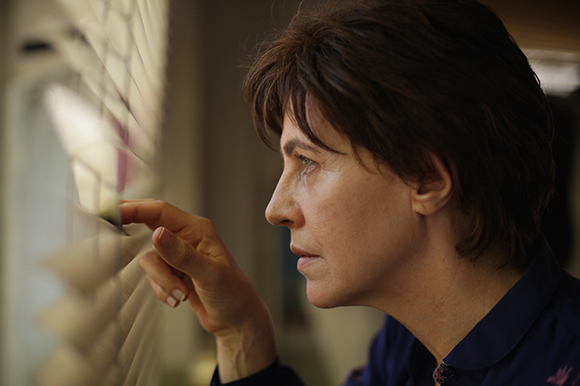 In 2018 Film Center Serbia suported 203 film projects or film-related projects (such as pre-digitalisation). In 2018 there were 15 contest categories for co-financing of feature and short fiction films, long and short documentaries, student films, experimental and video art films, genre-profiled and potentially commercial films.
Film Center Serbia decided at its sessions in July, August and December 2018 to distribute 3,935,160 EUR / 466 m RSD to feature film projects directed by Marko Đorđević, Darko Nikolić, Goran Paskaljević, Dušan Kovačević, Mirjana Karanović, Milica Tomović, Miloš Miša Radivojević, Radivoje Andrić, Ivan Stefanović, Ivan Živković, Stevan Filipović, Predrag Antonijević, Miroslav Lekić, Goran Radovanović and Rastko Petrović.
Serbia continued its successful cooperation with MEDIA Desk, which was launched in Serbia in 2016, leading to fresh MEDIA support for seven Serbian single film projects in 2018: Dušan Milić's Darkling / Mrak produced by Film Deluxe, Pavle Vučković's Frost / Mraz produced by Plan 9, Tamara Drakulić's In Praise of Love produced by Monkey Production, Milica Filipovski's The Myth of a Real Man produced by Dart Film & Video, Biljana Tutorov's Aunts / Tetke produced by Wake up Films, Kosta Đorđević's Regret / Žal produced by Kinematografska kuća and Vojin Vasović's Twice Upon a King  / Bio dvaput jedan kralj produced by Viktorija Film, which is the first Serbian animated film supported by MEDIA Desk Serbia
In 2018 MEDIA also supported the Belgrade-based production company Art & Popcorn, as well as Belgrade's Beldocs Documentary FF, the European Film Festival Palić and the Free Zone / Slobodna zona Film Festival, as well as 11 cinemas screening European films.
TV
In 2018 the Serbian National Broadcasting Company RTS maintained its dominance both in production and popularity for the fifth year in a row. According to a research commissioned by RTS itself, its first channel RTS1 was the most popular TV channel during 277 days in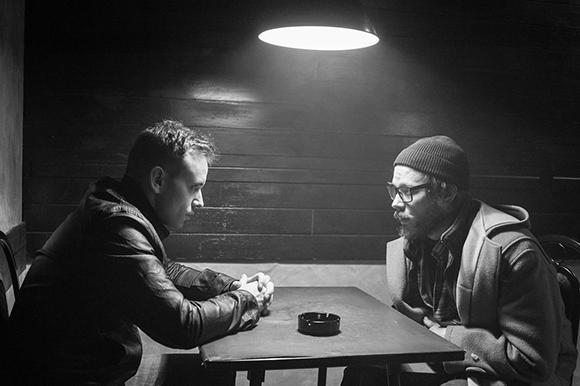 2017, compared to 359 in 2017. The list of 100 most watched shows includes 95 programmes broadcast by RTS.
The most watched TV series in 2018 were coproduced and broadcast by RTS: Roots / Koreni, based on Dobrica Cosić's literary classic, directed by Ivan Živković and coproduced by Eye to Eye film, Morning Changes Everything  / Jutro će promeniti sve directed by Vladimir Tagić, Goran Stanković and Milica Tomović, produced by RTS and serviced by This and That Productions, Meso / Meat directed by Saša Hajduković, coproduced by RTRS and RTS, as well as the fourth season of Military Academy / Vojhna akedimija directed by Dejan Zečević, produced by RTS and coproduced by Nira Film.
Other popular TV shows in 2018 were: Top kanal's two hit TV shows Hoop Dozen  / Žigosani u reketu, produced by Top Kanal and coproduced by Cobra Film, the third season of My Father's Killers / Ubice mog oca directed by Ivan Živković and Miroslav Lekić, and also the series Besa directed by Dušan Lazarević and produced by Adrenalin, aired on the newly founded cable channel Superstar, launched in late autumn of 2018.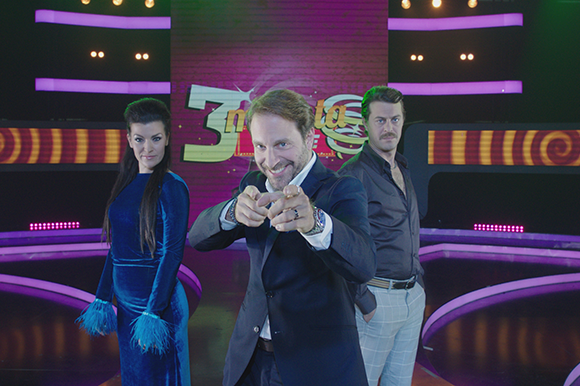 In 2017 RTS worked on several new series to be broadcast in 2018, including the new RTS series The Nemanjics – Birth of the Kingdom / Nemanjići – Rađanje kraljevine, a 15-episode historical drama scripted by Gordan Mihić and directed by Marko Marinković, which started broadcasting on RTS on 31 December 2017.
In 2018 TV Prva continued airing two new series based on foreign content – Truth and Lies / Istine i laži (based on a TV show in Argentina) and Mamma's Boys / Mamini sinovi (based on an Australian sitcom), together with older TV shows like ER  / Urgentni centar and The Sinđelić Family / Sinđelićevi (the Serbian versions of ER and Los Serrano, produced by Emotion)
After several years of inactivity, Pink made a return with the TV comedy Codename: Despot / Šifra: Despot (50 episodes in its first season coproduced by Contrast Studio. Željko Mitrović, the owner and CEO of Pink, said that the company would focus on TV series' production in 2019, starting with a period drama series.
CONTACTS:
FILM CENTER SERBIA
Koče Popovića 9/III
11000 Belgrade, Serbia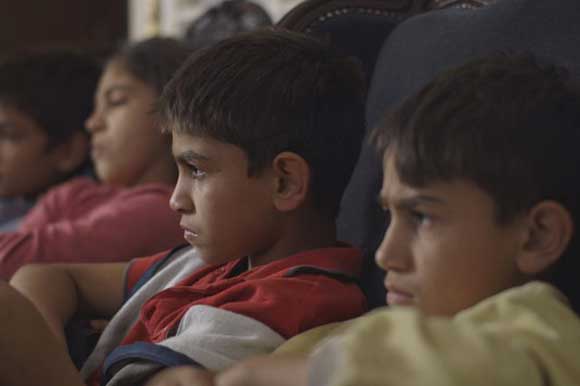 Phone: +3811162 251 31
This email address is being protected from spambots. You need JavaScript enabled to view it.
www.fcs.rs
FILM IN SERBIA
Vlajkovićeva 18
11000 Belgrade, Serbia
Phone: +381 11 3230 581
This email address is being protected from spambots. You need JavaScript enabled to view it.
www.filminserbia.com
MINISTRY OF CULTURE AND INFORMATION OF THE REPUBLIC OF SERBIA
Vlajkovićeva 3,
11000 Belgrade, Serbia
Phone: +381 11 33 45 650 (Secretary of the Ministry)
www.kultura.gov.rs
FACULTY OF DRAMATIC ARTS
Bulevar Umetosti 20,
11070 Novi Beograd, Serbia
Phone: +381 11 213 56 84
This email address is being protected from spambots. You need JavaScript enabled to view it.
www.fdu.edu.rs
NATIONAL CINEMATHEQUE
Uzun Mirkova 1,
11000 Belgrade, Serbia
Phone: +381 11 262 25 55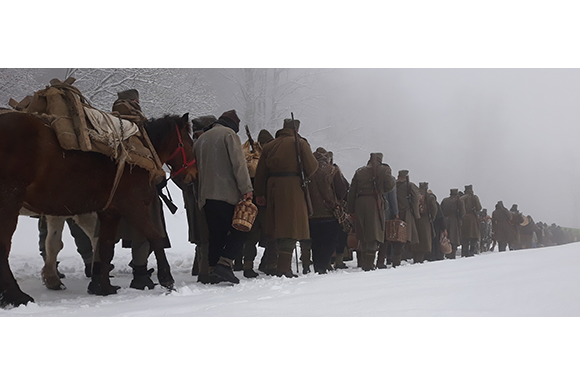 This email address is being protected from spambots. You need JavaScript enabled to view it.
www.kinoteka.org.rs
NATIONAL FILM ARCHIVE
Kneza Višeslava 8811000 Belgrade, Serbia
Phone: +381 11 354 97 94
This email address is being protected from spambots. You need JavaScript enabled to view it.
www.kinoteka.org.rs
Report by Zoran Janković (2019)
Sources: Film Center Serbia,  the Serbia Film Commission