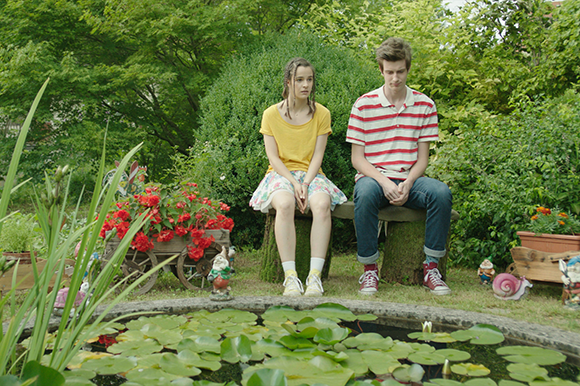 The new cash rebate scheme for foreign productions has shown its first results, while the new film law is still pending.
PRODUCTION
The list of feature films which started production or preproduction in 2017 includes: Zadušnica, directed by Matjaž Ivanišin and produced by Staragara; Polsestra, directed by Damjan Kozole and produced by Vertigo; Ne pozabi dihati, directed by Martin Turk and produced by Bela film; Vsi proti vsem, directed by Andrej Košak and produced by Blade production; Night Quartet / Nočni kvartet, directed by Vinko Möderndorfer and produced by Forum Ljubljana; Once Were Humans / Nekoč so bili ljudje, directed by Goran Vojnović and produced by Arsmedia; Corporation / Korporacija, directed by Matej Nahtigal and produced by Lignit film; Two Riders / Jezdeca, directed by Dominik Mencej and produced by Staragara; Inventory / Inventura, directed by Darko Sinko and produced by December.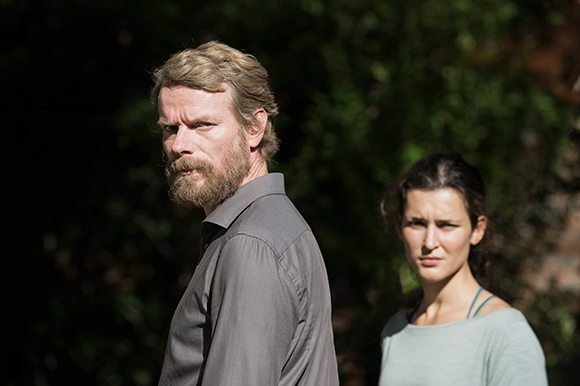 The following feature films are expected to be completed in 2018: History of Love / Zgodovina ljubezni, directed by Sonja Prosenc and produced by MonoO; My Last Year as a Loser / Ne bom več luzerka by Urša Menart and I Am Frank / Jaz sem Frenk by Metod Pevec, both produced by Vertigo; Consequences / Posledice, directed by Darko Štante and produced by Temporama; Gaja's World / Gajin svet, directed by Peter Bratuša and produced by Felina; Stories from Chestnut Woods / Zgodbe iz kostanjevih gozdov, directed by Gregor Božič and produced by Nosorogi.
The following long documentaries will be completed in 2018: This Work is Public Property / To delo je v javni lasti, directed by Amir Muratović and produced by Cebram; Krvno maščevanje, directed by Marija Zidar and produced by Vertigo; Nikita, directed by Siniša Gačić and produced by Studio Maj and Ballandi Arts; Vlado, directed by Miran Zupanič and produced by Arsmedia, and iOtok, directed by Miha Čelar and produced by Astral.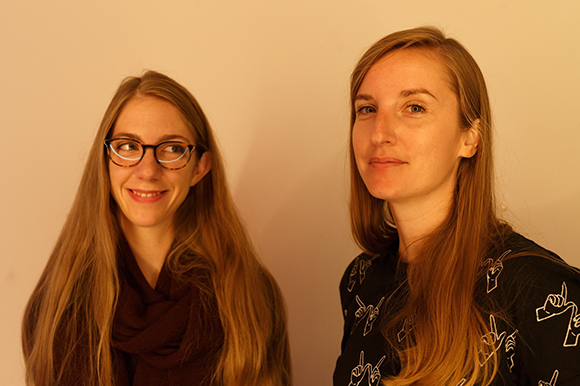 The introduction of a 25% cash rebate scheme in autumn of 2016, expected to increase the interest of foreign productions in Slovenia, has shown its first results. Three foreign projects which benefited from the scheme, getting a total support of 650,000 EUR, are filmed in Slovenia: the UK/German/Belgian trilogy Intrigo (serviced by Pakt Media d.o.o.), the Korean Black Knight (serviced by Nora Production) and the Irish Belly of the Whale (serviced by Slovenian branches of Nukleus film). All of them were shot in 2017.
Slovenia has also become popular with Indian filmmakers, as feature films Spyder / Sambhavami, directed by A. R. Murugadoss and starring well-known Indian actor Mahesh Babu, and Vivegam / Thala 57, directed by the Siruthai Siva and starring Ajith Kumar and Kajal Aggarwal, were partly shot in Slovenia in spring and summer of 2017, with Azaleja Global servicing for both of them.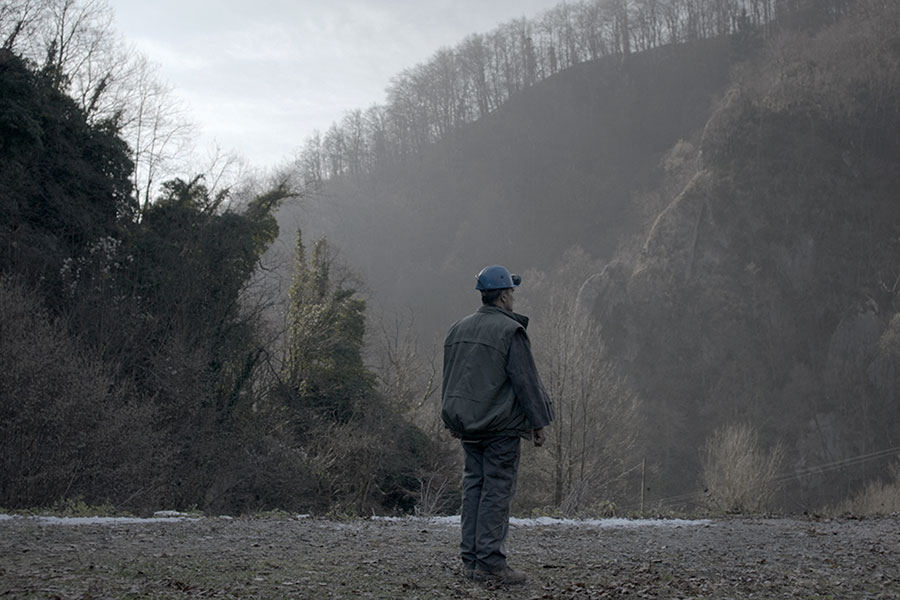 DISTRIBUTION
Due to the fact that many projects from the previous year(s) were delayed, more domestic films were released in 2017. Slovenian producers usually produce around 10 feature films and documentaries per year, and are more and more focused on coproductions, especially with other ex-Yugoslavian producers. Foreign producers' share in the investments in Slovenian majority projects has come close to a relatively high number of 30 percent.
The national television RTV Slovenija still plays a key role in the domestic production, making up to five feature and documentary films per year and acting as a regular coproducer.
In 2017 eighteen Slovenian films were completed, including 12 feature films and six documentaries. Most of them were screened at the annual showcase of Slovenian film, the Slovenian Film Festival in Portorož, and were already domestically released by the end of 2017. The rest of them will be released in 2018.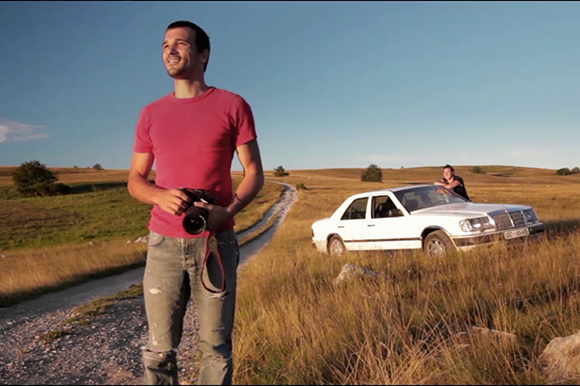 The feature films completed in 2017 are: Let Him Be a Basketball Player / Košarkar naj bo, directed by Boris Petkovič and produced by Gustav Film; Ksana / Ksana, directed by Dejan Babosek and produced by Narayan Production; A Dream / Privid, directed by Boštjan Slatenšek and produced by FilRouge; Slovenia, Australia and Tomorrow the World / Slovenija, Avstralija in jutri ves svet, directed by Marko Naberšnik and produced by Perfo Production; Ivan / Ivan, directed by Janez Burger and produced by Staragara; The Basics of Killing / Družinica, directed by Jan Cvitkovič and produced by Perfo Production; The Miner / Rudar, directed by Hanna Slak and produced by Nukleus Film; Sly Foxes / Stekle lisice, directed by Boris Jurjaševič and produced by RTV Slovenija; Perseverance / Vztrajanje, directed by Miha Knific and produced by Nukleus Film; Erased / Izbrisana, directed  by Miha Mazzini and produced by Gustav Film; Mesto svetlobe, directed by Marko Kumer Murč and produced by EnaBanda; and Igram, sem, directed by Mirsolav Mandić and produced by Filmostovje.
The documentaries completed in 2017 are: The Family / Družina, directed by Rok Biček and produced by Cvinger film; Codelli / Codelli, directed by Miha Čelar and produced by Astral film; The Last Ice Hunters / Zadnji ledeni lovci, directed by Jure Breceljnik and Rožle Bregar, and produced by FilmIT; Charlatan Magnifique, directed by Maja Pavlin and produced by RTV Slovenija; They Were Tito's Towns / Bila so Titova mesta, directed by Amir Muratović and produced by RTV Slovenija; Every Good Story Is a Love Story / Vsaka dobra zgodba je ljubezenska zgodba, directed by Matjaž Ivanišin and Rajko Grlić and produced by Vertigo.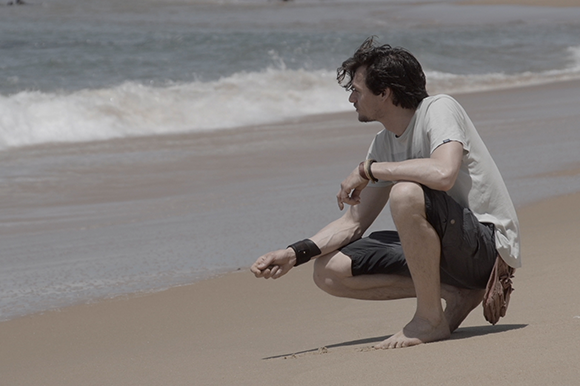 The most significant awards for Slovenian films in 2017 are: the Vesna Award for best film at the 20th Slovenian Film Festival and the Critics Week Award at the Locarno Film Festival 2017 for Biček's The Family; six Vesna Awards (best feature film, best actress, script, cinematography, music, make-up) for Burger's Ivan; four Vesna Awards (DoP, music, costume design, sound) and best actress award at the Montreal Film Festival for Cvitković's The Basics of Killing; three Vesna Awards (supporting actor, supporting actress, best original AV work) for Knific's Perseverance; three Vesna Awards (best director, best actor, best editing) and the special jury mention at the 33rd Warsaw Film Festival for Hanna Slak's The Miner.
Špela Čadež won several international prizes, including the grand prix awards at the Netherland Animation Film Festival, at the Bucheon International Animation Festival and at the 27th Animafest Zagreb, for her short animated film Nighthawk / Nočna ptica produced by Fint.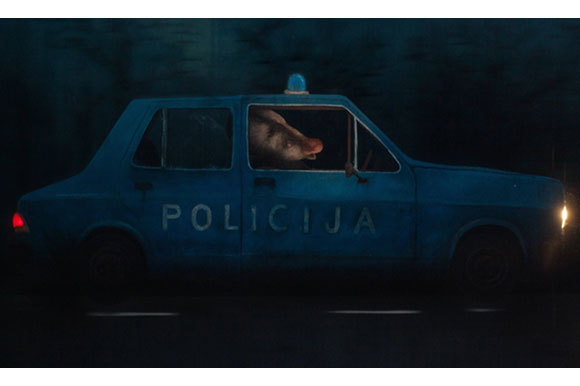 Matjaž Ivanišin won the Georges de Beauregard award at the International Film Festival Marseille for his medium-length documentary Playing Man produced by Restart.
A total of 178 films were distributed in Slovenian cinemas in 2017, of which around 55% were US productions, 38% European and from other countries, while the domestic productions and coproductions represented approximately 7%.
In 2017 the leading distribution company was Karantanija Cinemas d.o.o., followed by Blitz Film & Video Distribution. Both distribute mostly commercial films from major Hollywood studios such as Warner Bros, 20th Century Fox, Universal and Paramount. The official representatives of two major US distribution companies are from Croatia: Walt Disney's distribution in Slovenia is represented by 2i Film and Sony Columbia's by Croatian Continental Film.
Some smaller distribution companies, such as Cinemania Group d.o.o., Cenex d.o.o., Demiurg and Fivia, distribute independent, domestic and European films.
EXHIBITION AND BOX OFFICE
Slovenian cinema admissions are usually around 2 m per year. There are 50 operating cinemas with 114 screens, of which 95 are digitalised, according to official statistics from 2016.
Most of the Slovenian attendance is generated by multiplexes in bigger cities, owned by two major multiplex chains: Kolosej Kinematografi and Cineplexx. While Cineplexx operates six multiplexes in Maribor, Celje, Kranj, Koper, Murska Sobota and Novo mesto, Kolosej Kinematografi runs the biggest multiplex in the capital city of Ljubljana and a smaller one in Kranj.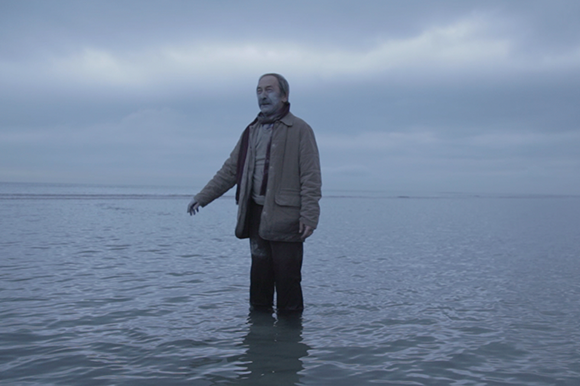 One of the two multiplexes in Maribor, previously operated by Kolosej kinematografi, now operates under the name Maribox, and is owned by the company Projektor d.o.o. Other cinema theatres try to balance commercial and art house films.
According to unofficial statistics, Slovenian admissions in 2017 dropped to approximately 2.2 m (compared to 2.34 m in 2016), while total box office was approximately 11.5 m EUR (compared to 11.9 m EUR in 2016).
In 2017 just one title crossed the line of 100,000 admissions (there were two in 2016), the animated feature Despicable Me 3, followed by Fifty Shades Darker, The Fate of the Furious, the domestic teen comedy Let Him Be a Basketball Player and the US animated feature The Boss Baby. The rest of the top ten includes: Pirates of the Caribbean: Dead Men Tell No Tales, Smurfs: The Lost Village , Star Wars: The Last Jedi, Baywatch and Ferdinand.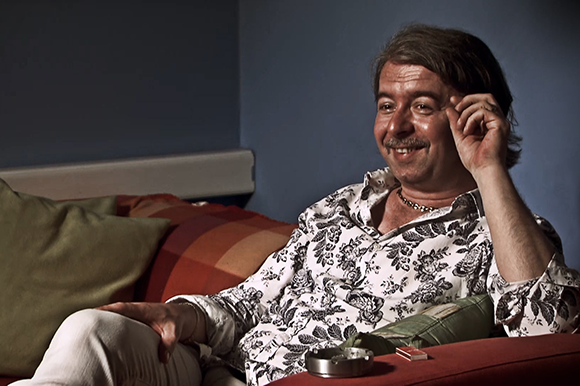 Fifteen Slovenian films, ten of them supported by the Slovenian Film Centre (SFC), were released in cinemas in 2017. Total domestic admissions were 163,774 (compared to 230,851 in 2016) and box office was 617,452 EUR, representing approximately eight percent of the total admissions (it was 10% in 2016 and just 2% in 2015) and little less than six percent of the total annual box office.
Top five domestic titles in 2017 are: Let Him Be a Basketball Player, directed by Boris Petkovič and produced by Gustav Film, with 77,792 admissions, At Hostar by Luka Marčetić (produced by Kerlc Film in coproduction with Iridum Film) with 31,937 admissions, Militia 2 by Sašo Đukić, produced by Franci Kek and Tadej Klapš, with 11,259 admissions, Come Along, directed by Igor Šterk and produced by A.A.C. Productions, with 9,554 admissions, and Awakenings, directed by Peter Bratuša and produced by Felina, with 8,239 admissions.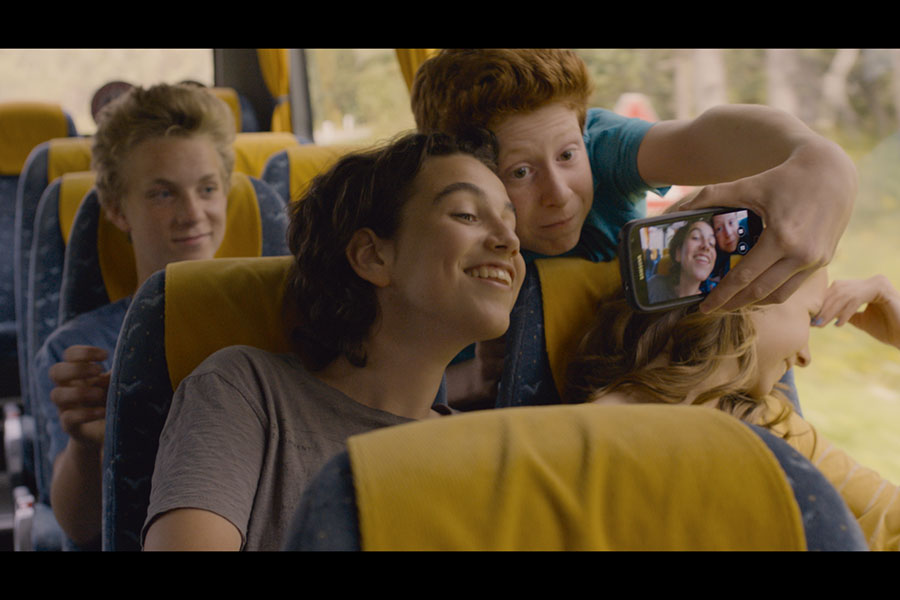 The Slovenian film with the most admissions since 1991 is At Hostar / Pr' Hostar by Luka Marčetić with 211,604 admissions (179.667 admissions in 2016 and 31,937 admissions in 2017), followed by Going Our Way / Gremo mi po svoje (directed by Miha Hočevar and produced by Vertigo/Emotionfilm, 2010) with 205,439 admissions.
The 28th edition of the Ljubljana International Film Festival LIFFe, organised by Cankarjev dom, generated 43,000 admissions and screened 97 long and 17 short films from 43 countries from 8 to 19 November 2017.
GRANTS AND NEW LEGISLATION
The main film institution in Slovenia is the Slovenian Film Centre (SFC), a public agency established in 2011 and replacing the Slovenian Film Fund. Its goal is to encourage creativity by providing suitable conditions for audiovisual activities.
The SFC supports national film production, postproduction, distribution and film festivals. In theory, its funding sources should come from the state budget, the agency's own income, collaboration with international organisations, donations and sponsorships. In practice, the majority of its funding is in the form of a subsidy from the Ministry of Culture, with the amount depending on the annual budget of the country.
Since its launch, the SFC has been involved in the production of 80% of domestic films with an average funding support of over 50% per project. The SFC provided 4.434 m EUR for film production in 2017 and approximately the same amount is secured for 2018.
The managing director of the SFC is Nataša Bučar, appointed in December 2016.
The new film law is still pending, however in September 2016 some changes to the legislation governing the funding of the SFC were made and a new 25% cash rebate scheme for foreign production was introduced.
In 2017 the Slovenian Film Centre announced 13 public tenders and awarded grants totalling 3,836,300 EUR (3.95 m EUR in 2016). The results of three of them (minority coproductions, development, investment stimulation for AV production) have not yet been announced at the beginning of 2018.
A total of 2.603 m EUR went to film production (production, debut features, coproductions), 574,000 EUR went to audiovisual projects, 100,000 EUR to student films and 40,000 EUR to script and project development.
A total of 73,900 EUR was allotted to festivals, 155,400 EUR for film education and 30,000 EUR for professional education.
In 2017 the SFC also started the project Our Films At Home, aiming at promoting domestic films among the Slovenian audience.
Other sources of support originate from coproductions, services backed by the state and provided by FS Viba film studio in the form of technical assistance, international film funds and institutions.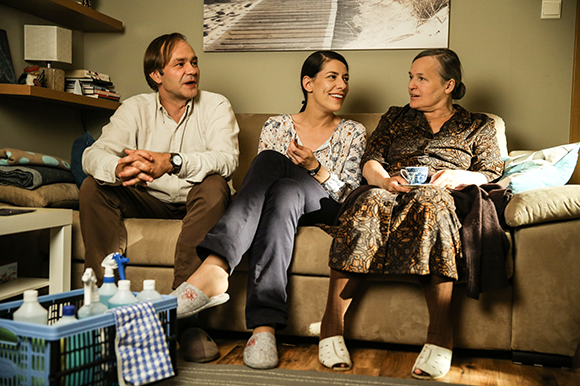 TV
In the last few years, according to the Law on the Slovenian Film Centre, the public broadcaster RTV Slovenia has been obliged to invest in independent projects.
In 2017, the leading commercial TV Pro plus with its five channels (POP TV, KANAL A, KINO, BRIO and OTO) kept its leading position with news, foreign programming, reality shows, local TV series and sporting events, followed by the national television RTV Slovenija with its three national channels, and the commercial television Planet TV.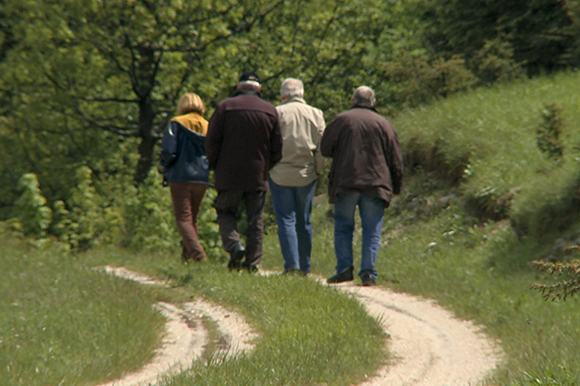 Other significant players are foreign cable TV channels Fox Group, Cas Media, HBO Europe and several ex-Yugoslavian TV channels.
Prime time on Slovenian television is generally held by news (Dnevnik, 24 ur, Planet Danes), reality and entertainment shows (Slovenia Got Talent, Your Voice Sounds Familiar, Dancing with the Stars, Masterchef, Gostilna išče šefa, Farm, Biggest Looser, Vse je mogoče) and domestic fiction (Ena žlahnta štorija, Usodno vino, Reka ljubezni), most of them produced by Pro plus and Planet TV.
In 2017 a few non-English language fiction programmes, like the German TV series Mountain Medic / The Bergdoktor and a Turkish TV series, also had a significant share.
While Planet TV launched the last, sixth season of the TV series Ena žlahtna štorija, directed by Aleš Žemlja, Boris Petkovič, Jaka Šuligoj and Marko Cafnik, Pro plus successfully finished the fourth season of Usodno vino and has started a new domestic TV series Reka ljubezni directed by Nejc Levstik and Jaka Šuligoj, produced by Perfo Production, in Autumn.
CONTACTS:
SLOVENIAN FILM CENTRE
Miklošiceva 38
SI - 1000 Ljubljana
Phone: +386 (0)1 23 43 200
Fax: +386 (0)1 23 43 219
This email address is being protected from spambots. You need JavaScript enabled to view it.
www.film-center.si
SLOVENIA FILM COMMISSION
Miklošičeva 38
SI - 1000 Ljubljana
Phone: +386 (0)3 23 43 200
Fax: +386 (0)1 23 43 219
This email address is being protected from spambots. You need JavaScript enabled to view it.
www.film-center.si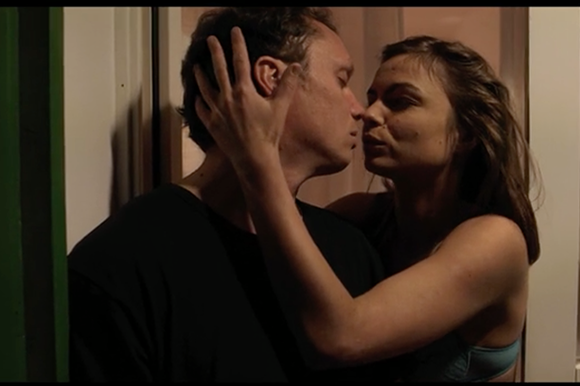 MINISTRY OF CULTURE OF REPUBLIC OF SLOVENIA
Maistrova ulica 10
SI - 1000 Ljubljana
Phone: +386 (0)1 369 59 00
Fax: +386 (0)1 369 59 01
This email address is being protected from spambots. You need JavaScript enabled to view it.
www.mk.gov.si
FS VIBA
Stegne 5
SI - 1000 Ljubljana
Phone: + 386 (0)1 5132 402
Fax: + 386 (0)1 5132 550
This email address is being protected from spambots. You need JavaScript enabled to view it.
www.vibafilm.si
Report by Damijan Vinter (2018)
Sources:the  Slovenian Film Centre, the Ministry of Culture